APAT CEO Talks APAT's Success And Partnership With partypoker
The ongoing World Championship of Amateur Poker (WCOAP) on partypoker is the largest online event that the Amateur Poker Association & Tour (APAT) has organized in its 12-year history. Running from January 23 to February 8, the latest edition of the WCOAP will give away $750,000 in guaranteed prize pool,…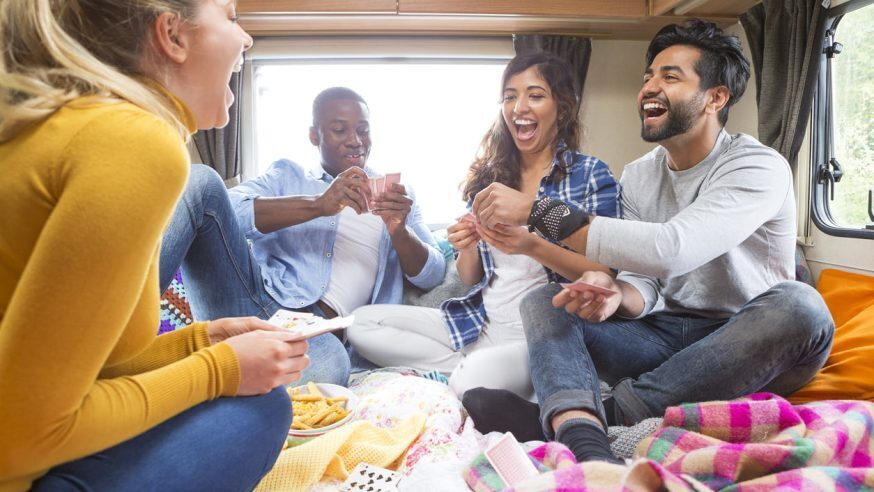 The ongoing World Championship of Amateur Poker (WCOAP) on partypoker is the largest online event that the Amateur Poker Association & Tour (APAT) has organized in its 12-year history.
Running from January 23 to February 8, the latest edition of the WCOAP will give away $750,000 in guaranteed prize pool, and for the first time features a mini-series, in addition to the main festival which is comprised of 16 bracelet events.
APAT is set to celebrate 15 long years of being the top platform for amateur players, and throughout this period, it has enjoyed consistent growth, mainly thanks to its members, the players, and those at the helm, including Leigh Wiltshire, APAT's current CEO.
Keeping the Community Spirit
According to Wiltshire, APAT's operations are primarily aimed at keeping the community spirit within the organization. This aspect is the main reason why its membership continues to grow, its events are always a sell-out, and players keep coming back.
APAT started out as the UK's first national poker tour back in 2006. Since then, it has developed into an international poker events organizer, holding numerous festivals in Europe and North America.
As the biggest organization for amateur poker players in the whole of Europe, APAT has been giving poker beginners the chance to shine and take their game to the next level by hosting affordable, high-quality tournaments exclusive to non-professionals.
Consistent engagement with players and members is a core part of APAT's mission and goals. It has continued to build relationships and always makes it a point to maintain the connection with players by constantly communicating with them and getting their feedback. For APAT, the players come first.
Molding Champions
Over the years, poker events and competitions organized by APAT have played a pivotal role in allowing amateurs to improve their skills and eventually create a name for themselves in the international poker scene. Some of those who began their careers with APAT went on to win major tournaments, including the World Poker Tour, the World Series of Poker, and several other globally recognized poker events.
Even Wiltshire himself started playing poker tournaments by taking part in APAT events. His first recorded result on his Hendon Mob profile dates back to 2007, at the APAT European Amateur Championship in Luton.
Since then, Wiltshire has found some success playing the game he loves. In fact, he has a major title under his name, being the winner of the 2014 Sky Poker 6-Max UK Poker Championships Main Event, a victory which gave him his biggest score to date of £110,000 ($184,604).
Niall Farrell, a Triple Crown winner and currently the number one player in his home country of Scotland, was the winner of the APAT UK Team Championships (Individual Category) in 2011. The poker pro has so far won more than $6.2 million in total live earnings.
Partnership with partypoker for 12th WCOAP
Like many other live events, the WCOAP had to undergo major changes due to the COVID-19 pandemic. APAT's partnership with partypoker allowed it to move the festival to the virtual felts, and Wiltshire couldn't be more thankful for what he said is the "perfect match".
With the help of Dusk Till Dawn owner Rob Yong, who is also passionate about supporting amateur players, APAT was able to hook up with the world's second-largest online poker site. According to Wiltshire, both uphold the same values and principles, giving utmost importance to a fair, safe, and secure poker experience for all players.
As for the ongoing WCOAP, Wiltshire is looking forward to the festival's key events, including the main highlight of the series, the $150K-guaranteed Main Event.
He is also excited to know who will ultimately win the WCOAP Player of the Series title, but his top picks include a talented batch of players who have played well over the past 12 months, such as Sophie Clarke, Matty Ogilvie, Dan Owston, and Brendan Byrne.
The winner of the WCOAP Player of the Series will also take home a $5,000 MILLIONS Main Event ticket, courtesy of partypoker.