Antonio Esfandiari Wins Another Crazy Prop Bet – This Time Against Kevin Hart
Antonio Esfandiari is considered to be one of the top poker players in the world. He has accumulated over $27.7 million in career prize money and is currently ranked in 9th place on the All Time Money list. Apart from killing it at the poker table, Esfandiari is also…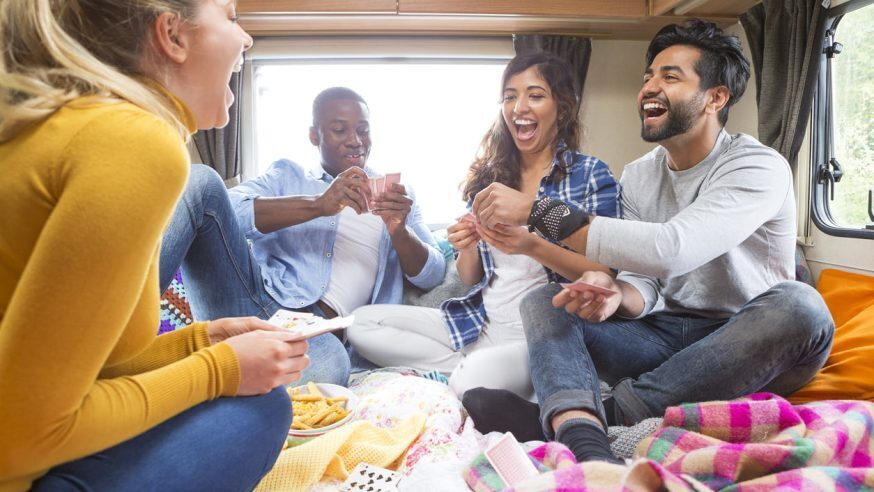 Antonio Esfandiari is considered to be one of the top poker players in the world. He has accumulated over $27.7 million in career prize money and is currently ranked in 9th place on the All Time Money list. Apart from killing it at the poker table, Esfandiari is also known for entering into some crazy prop bets.
Antonio Esfandiari's win against Kevin Hart in a boxing match over the weekend is a great example of some of the crazy stuff Esfandiari's does when he is not playing poker. Kevin Hart is a comedian and Hollywood actor that has a massive social media following. Hart is also known for being a very close friend of Dwayne 'The Rock' Johnson.
Hart and Esfandiari recently faced off in a boxing ring in Santa Monica, California. Kevin Hart was the favorite to win because he was in much better shape. Esfandiari acknowledged the fact that Hart was also a lot faster and quicker than him when it came to boxing. Magic Antonio only had an edge in terms of reach and weight and the poker pro came in as the underdog.
The two of them fought 3 rounds with each round going for 3 minutes and surprisingly it was Esfandiari who came out on top hedge fund manager and prop bet enthusiast Bill Perkins was very surprised to see Magic Antonio come out on the winning side and compared him to the iconic film character Rocky Balboa.
Prop Bet Announcement
In July of 2018, Esfandiari divulged to TMZ Sports that he'd be embarking on a prop bet challenge with Hart. The poker pro confirmed he would face the comedian in a real-life boxing match initially scheduled for March of this year. Delving into the details, Esfandiari said he and Hart were just hanging out when the topic of boxing and the idea of a possible prop bet came up.
The poker player refused to disclose how much money was involved, but he said he had 35 to 1 odds of winning the fight. It was during that time that Esfandiari recognized Hart's athletic ability which gave him the edge in a boxing match. Hart works out regularly and also does a boxing routine as part of his workout.
Surprise Victory
Antonio Esfandiari surprised a lot of people including himself. He won by decision and he was delighted with the win. He was cheered on by his close friend WPT/WSOP winner Phil Laak who also brought along his long-time partner and Hollywood actress Jennifer Tilly.
After the match, Hart immediately took to Instagram to congratulate Esfandiari saying he deserved the win. The comedian also included a message dedicated to all boxers saying both he and Esfandiari have so much respect for the sport and that the match was just a mere challenge between two good friends. Hart said they both had a great time. In fact, the comedian is looking forward to a rematch.
Since announcing the prop bet last year, Esfandiari spent months putting on a decent amount of muscle, coupled with cardio and boxing training. The poker pro knew he needed to work hard as his opponent was more experienced inside the ring.
Highlight snippets of the Esfandiari vs Hart match will soon be posted for fans to see.
Poker Players Turned Boxers
The world of poker has seen several players engaging in different types of combat sports prop bets over the years. Poker pros Olivier Busquet and JC Alvarado faced each other in an MMA match in 2016, with a six-figure payout on the line. Gus Hansen and Theo Jorgensen also battled it out inside the ring back in 2009, while Lex Veldhuis and Bertrand Grospellier challenged each other to an MMA-style match in 2011.
Esfandiari's Fascination With Prop Bets
Back in 2016, Esfandiari was disqualified on day 2 of the PokerStars Caribbean Adventure Main Event due to a breach of etiquette. He had 115,000 in chips when the disqualification occurred. His actions were connected to a prop bet with Bill Perkins in which he agreed to lunge everywhere he went for two days.
Esfandiari usually takes part in these prop bets to push himself and have fun. He will often donate a lot of the money from a prop bet to a charity of his choice.