BetMGM Hit With Lawsuit For Online Gambling Damages
Sam Antar has a story to tell about his gambling experiences. And he made it official in the New Jersey federal court system by suing the Borgata in Atlantic City, B Online Casino, BetMGM, MGM Resorts, and Entain (platform provider for online casinos). To make sure he didn't miss anyone…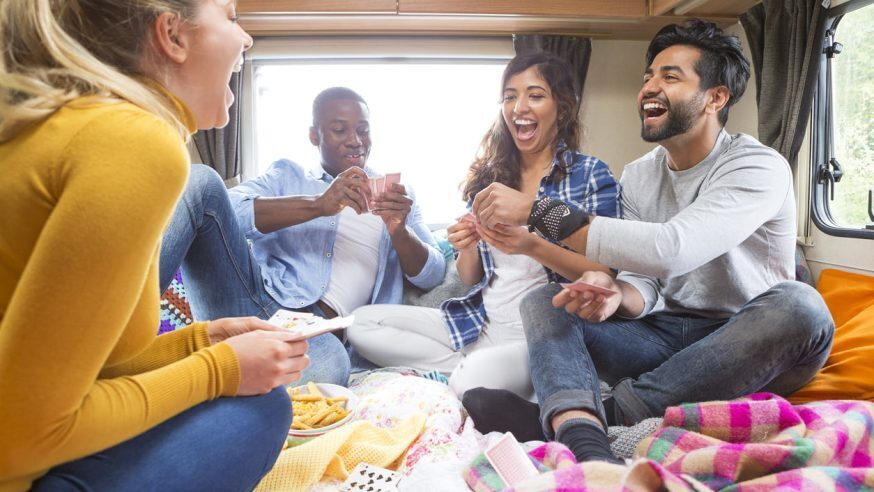 Sam Antar has a story to tell about his gambling experiences. And he made it official in the New Jersey federal court system by suing the Borgata in Atlantic City, B Online Casino, BetMGM, MGM Resorts, and Entain (platform provider for online casinos). To make sure he didn't miss anyone or anything, he also included John Does 1-10, Mary Does 1-10, and XYZ Corporations 1-10.
In the first weeks since the filing, the defendants have spent time juggling attorneys and taking issue with the court in which the lawsuit exists and the companies listed by the plaintiff.
But there's much more to the story.
Plaintiff Complaints
Sam Antar of New York has a gambling addiction disorder. He gambled online and live in New Jersey. He called himself a "middle-aged family man who was a compulsive and vulnerable gambler struggling with gambling addiction disorder."
Before 2018, Antar had put his name into the self-exclusion program with BetMGM but removed himself at the end of 2018. In 2019, Antar started gambling at the Borgata in New Jersey and online with BetMGM-affiliated gambling sites. That same year, the Borgata gave Antar the highest rewards status of NOIR.
Antar was known to gamble every day at all hours, even engaging in gambling sessions of up to 24 hours. He gambled $24M in 2019 alone and $5M in a 16-day period in 2020. He visited the Borgata more than 30 times in a nine-month period (May 2019 to January 2020), at the same time placing more than 100,000 online bets.
His claims included:
BetMGM disconnected him often when he played online slots or live dealer blackjack games, often every 15-30 minutes.
Many disconnections occurred in the middle of blackjack hands in which he was winning.
BetMGM "failed to properly maintain" his bankroll account.
Some double-down hand wins allocated proper winnings, but BetMGM later removed the winnings without telling Antar.
BetMGM cleared his account balance without telling him. For example, on December 18, 2019, Antar played online live-dealer blackjack with $103,337. After 14 minutes of malfunctions, he logged in to find a $0 balance.
After filing multiple complaints via emails and phone calls, BetMGM refused to Antar's issues.
Antar admitted to his gambling addiction during a May 2019 phone call but was told to "try and refresh" his screen to correct connection issues. The customer service representative also gave him a bonus to keep playing. In July 2019, the same representative told Antar that he bet more than $3M in the past three months but said he must deposit more money to get the problem resolved.
After months of unanswered questions, Antar sent complaint emails to top BetMGM executives.
BetMGM told him to "let it go" and offered bigger bonuses in amounts of more than $30K per month.
In October 2019, the representative offered more bonuses and asked Antar to stop emailing top executives.
In addition, Antar said that the plaintiff requested all of his gambling records in August 2019 via a legal request. The following month, the US Securities and Exchange Commission served a civil subpoena seeking said records.
In January 2020, BetMGM banned Antar from all online casinos and land-based properties affiliated with MGM Resorts and BetMGM.
Ten Counts of Action
While it seems as if the majority of Antar's accusations are fairly concise – it was rigged! – his lawsuit names ten causes of action.
Violation of New Jersey Consumer Fraud Act (including deception, fraud, false pretenses, false promises and misrepresentations, concealing or suppressing material facts, violating online gaming administrative regulations)
Civil conspiracy
Violations of Racketeer Influenced and Corrupt Organization Act (racketeering including bribery, extortion, and fraudulent practices)
Breach of contract
Fraud
Gross negligence
Negligence
Conversion
Breach of implied covenant of good faith and fair dealing
Unjust enrichment
Untold Plaintiff Story
The Wall Street Journal told this story and added a few details about the plaintiff.
The most pertinent detail happened in 2019, around the same time that Antar appears to have discovered problems with BetMGM. The US Securities and Exchange Commission and New Jersey prosecutors accused Antar of defrauding friends and family via an investment scheme. He pleaded guilty in the New Jersey Superior Court to second-degree theft by deception.
Also importantly, Antar perpetrated another investment scheme, that one netting him approximately $225K. The court sentenced him in 2013 to 21 months in prison for that scheme.
Both schemes, Antar had claimed, were results of his gambling addiction.
An interesting note is that his Uncle Antar stole more than $74M from investors through his Crazy Eddie electronics stores. This happened in the 1970s and 1980s, and the elder Antar received a prison sentence for racketeering and fleeing prosecution.
Finally, while the plaintiff in this case is Sam E. Antar, Sam A. Antar was the CFO (chief financial officer) of Crazy Eddie. According to his own LinkedIn bio, he "helped mastermind one of the largest securities frauds uncovered during the 1980s. Today, he works as a forensic accountant.
Crazy Eddie's brother, Allen Antar was the OJ Simpson of securities fraud. Like OJ, he was acquitted in the criminal case, but was later convicted in a civil case brought by the S.E.C.

— Sam E. Antar (@SamAntar) December 17, 2019
These situations may be complete irrelevant to the current lawsuit. They are, however, facts related to Sam Antar.
How did Crazy Eddie's nephew Sam A Antar get his hands on $29 million to lose gambling at the casinos? Is he lying or is the money the missing Crazy Eddie loot?

Compulsive gambler who wagered $29 MILLION in nine months sues Atlantic City casino https://t.co/mvwjeebS9v

— Sam E. Antar (@SamAntar) October 1, 2022