Andrew Neeme Flies To Canada for Special Streaming Collab with 888Poker
This weekend will be a memorable one for Andrew Neeme as he teams up with 888poker for a series of special streaming sessions. The poker pro and YouTube vlogger will break out of his live poker routine from March 28 until March 31 to host streaming sessions on the 888poker…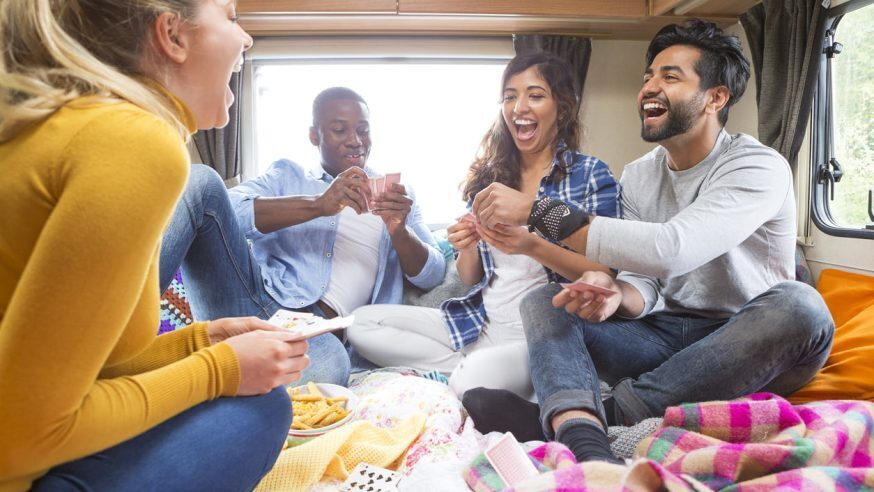 This weekend will be a memorable one for Andrew Neeme as he teams up with 888poker for a series of special streaming sessions. The poker pro and YouTube vlogger will break out of his live poker routine from March 28 until March 31 to host streaming sessions on the 888poker website.
Neeme is expected to play a variety of game types at different stake levels, during which a worldwide audience will get a little taste of Neeme's "Meet Up Games", (MUG) a series of live events where his growing internet community meet and play poker. MUGs are held in different venues across the United States, providing a social poker atmosphere for Neeme's followers.
Bigger Platform, Wider Audience
Neeme is a popular figure in the online poker content creation scene, with his YouTube channel attracting a massive following of over 100,000 subscribers. While he has a reputation of being one of the most popular poker vloggers, he is also a professional poker player, grinding live cash games, which makes up the majority of content he covers.
While Neeme is used to hitting the live felt, playing online is not exactly new to him as he spent the early days of his career taking part in online poker tournaments. He also is quite familiar with virtual streaming, with 10 to 15 online poker livestreams. Neeme finds pleasure in interacting with his followers on the go and getting the chance to play poker with some of them.
The partnership with 888poker will give Neeme a bigger platform that will enable him to reach a wider audience. When 888poker made him the offer, he found it irresistible and accepting it was an easy decision.
Welcome to Canada
The new opportunity is a big one for Neeme, even though it means that he needs to temporarily leave America and move to Canada to carry out the special collaboration. Most of 888poker's player pool is playing outside the United States, though the online poker brand also has some existing online partnerships in the states that have legalized online poker.
Neeme has flown out to Canada to stream online poker which starts on March 28 and will be followed by daily sessions until March 31. There will be a mixture of low and micro-stakes cash games and tournaments on the 888poker website which just recently rolled out a new client and tournament concept. During his short stint, Neeme will play the newly launched Rake or Break tournaments, as well as some of 888poker's flagship tournaments on Sunday.
Interact With Andrew Neeme
He will also host informative conversations with players, answering their questions in relation to poker, YouTube vlogging, and whatever subject they want to talk about.
The most interesting part will be the "home game", which takes place on March 30, in which Neeme will play against some of his audience and followers, with a special bounty up for grabs. Players keen on taking part can follow Neeme's stream over the weekend on YouTube and Twitch. They will need to use the password FVRBL to gain access.
The Challenge
While Neeme would have loved to do the streaming project from his home in Las Vegas, it could have caused problems for him and 888poker given that online poker is banned in most US states.  Going to Canada was the perfect alternative, though it feels absurd for Neeme.
Neeme is waiting for the day when online poker will be legalized throughout the United States, which will cause the online poker industry to flourish as it will offer more competition, bigger prize pools and make the industry more cohesive.
Neeme Staying Humble
Neeme is considered one of the top poker vloggers in the industry but he refuses to compare himself with the big names in online streaming like Steffen Sontheimer and Lex Veldhuis. That being said, Neeme is confident he has something to bring to the table and looks forward to the weekend streaming collaboration with 888poker.
The vlogger is confident that he will be doing more streaming sessions in the future if things work out well this weekend. He also teased his following by saying that he is working on a number of fun projects that will be launched in the near future.