Amaya Inc Reports Strong Revenues In 2016 Even With Online Poker Decline
Canadian based Amaya Gaming Inc, the parent company of PokerStars, the biggest online poker website in the world recently confirmed its annual revenues for 2016 which surpassed analyst's estimates by bringing in $1.2 billion in revenue, an increase of 8 percent when compared to 2015. The growth stood at…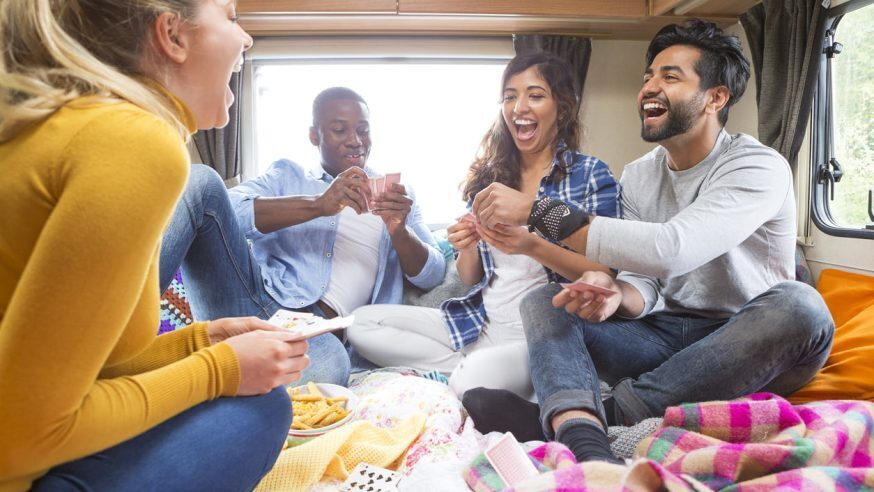 Canadian based Amaya Gaming Inc, the parent company of PokerStars, the biggest online poker website in the world recently confirmed its annual revenues for 2016 which surpassed analyst's estimates by bringing in $1.2 billion in revenue, an increase of 8 percent when compared to 2015. The growth stood at 12 percent when foreign exchange calculations were taken into consideration between 2015 and 2016.
The adjusted earnings before interest, tax, depreciation and amortization (EBITDA) stood at $524 million, a growth of 14 percent and the adjusted net earnings stood at $366 million, a growth of 26 percent. Gaming analysts had predicted that the adjusted earnings would be around $1.91 per share but the company confirmed that adjusted earnings per share will be between $1.94 to $2.13 which had a positive impact on the Toronto market and caused Amaya's shares to rise by 3.2 percent to reach $21.09.
Less Dependence On Poker
When Amaya Inc purchased PokerStars and Full Tilt Poker, the company's depended largely on the online poker industry to generate revenue. However during the last couple of years, Amaya Inc management have made the decision to diversify their portfolio and focus on other online gaming ventures such as online casino games and sportsbooks. That decision appears to be paying off as Amaya Inc stated that while poker revenues declined from 78 percent in 2015 to 70 percent in 2016, their overall revenue had still grown. This is because the company's sportsbooks and online casino offerings have grown from 17.2 percent in 2015 to reach 25.8 percent in 2016.
The global online poker industry has continued to grow with every passing year but there have been a number of setbacks as the push to legalize online poker in the United States has not witnessed any productive results during the last couple of years and PokerStars has been forced to pull out of grey markets as it does not want its brand to be tarnished as a grey or black market operator which would then hurt its chances of obtaining an online gaming license to enter the United States.
PokerStars pulled out of Israel due to this reason and has also announced that it would exit the Australian poker market as the country was in the process of passing a new gaming amendment that would ban online poker. Australia approved that gaming amendment earlier this year, which means that PokerStars will no longer operate in Australia. The company anticipated such roadblocks with the online poker industry and decided to leverage its poker player database to cross-sell a number of new products.
Focus On Online Casino Offering
The company's chief executive officer, Rafi Ashkenazi stated that Amaya Inc made a number of changes to its poker offerings such as limiting the spending on its marketing campaigns, launching new tournaments and format changes, pulling out of grey markets and launching into new countries such as Portugal and the Czech Republic that enabled PokerStars to continue to be the dominant online poker provider in the industry and lead from the front.
Amaya Inc leveraged its player database which is reported to be over 100 million to introduce players to its new online casino and sportsbook offerings and the move went down well as a significant number of players were happy to switch over from poker for a bit and try out a new gaming offering. The company has also restricted its debt which stood at $2.53 billion in 2016 and by doing so has managed to save around $50 million.
Ashkenazi stated that the company was happy with its performance in 2016 and will look to follow a similar strategy in 2017. This would mean that Amaya Inc's reputation of being the largest online poker provider in the world could change to being the biggest online casino provider in the world considering its global online player database.
Merger & Acquisition Fails In 2016 
Amaya Inc was looking at a merger of equals last year with UK bookmaker William Hill but in the end the deal fell through after one of William Hill's shareholders, Parvus Asset Management objected to the merger. The company was also open to discussing a possible takeover deal from its former chairman and CEO David Baazov and his group of investors but in the end Baazov backed out stating that the asking price was higher than what his investors wanted to pay. Amaya Inc shareholders want the company to focus on the global gaming market and look at expanding its presence and overall revenues going forward.