Amaya Inc Decides To Re-locate And Change Name To 'The Stars Group Inc'
Montreal based Amaya Inc, the company founded by David Baazov was a relatively unknown entity in the gambling industry until the company acquired PokerStars, the biggest online poker website in the world and Full Tilt Poker in 2014 for $4.9 billion. Since then Amaya Inc has been one of the…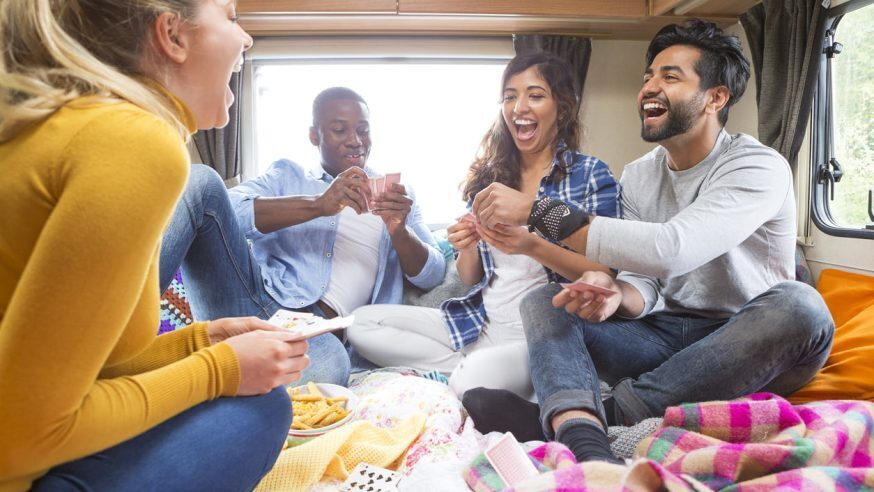 Montreal based Amaya Inc, the company founded by David Baazov was a relatively unknown entity in the gambling industry until the company acquired PokerStars, the biggest online poker website in the world and Full Tilt Poker in 2014 for $4.9 billion. Since then Amaya Inc has been one of the most powerful gaming enterprises in the world as the company has rolled out a number of changes in an effort to expand its presence and grow its portfolio of services.
Tarnished Reputation
However Amaya Inc's reputation has been tarnished by insider trading allegations that surrounded its founder and chairman David Baazov and a group of senior executives. The Autorité des marchés financiers (AMF) filed charges against Baazov in 2016 after conducting a lengthy investigation that included raiding the company's headquarters in Montreal.
Baazov denied the allegations and stepped down first temporarily from his positions at Amaya Inc but eventually going on to resign from all posts. Amaya Inc tried to move on from the scandal but Baazov continued to remain in the picture by submitting a proposal to acquire Amaya Inc. The company's shareholders were initially interested in the proposal but in the end, the deal fell through as Baazov and his group of investors were unable to meet the asking price of Amaya Inc.
The company's shareholders have put pressure on Amaya Inc management to distance themselves from Baazov as his continual association with the company was not doing it any favors. Rafi Ashkenazi, the chief executive officer of the company has paid attention to these requests and has recently proposed a number of changes during a conference call that discussed Amaya Inc's first quarter results.
The Stars Group Inc
The two changes that stand out is Ashkenazi's decision to rename the company from Amaya Inc to The Stars Group Inc and also to relocate the headquarters from Montreal to Toronto, Ontario. The proposal has been submitted to the shareholders who will review the same and make a decision during their annual meeting.
Ashkenazi is looking to take the company in a new direction and has proposed a number of changes such as moving away from being completely reliant on online poker and developing new offerings such as online casino games and sports betting. The move seems to be working as online poker accounted for 75 percent of Amaya's total revenue in 2016 but dropped to 69 percent during the first quarter in 2017. Online casino games and sports betting generated 21 percent in the first quarter of 2016 but jumped to 27 percent during the first quarter of 2017.
New Initiatives
Online poker revenues have also gone up during the first quarter of 2017 as Amaya Inc saw its first increase in online poker after three quarters and beat analyst estimates. Ashkenazi believes that the company can leverage its massive global customer database by introducing online casino games and sports betting to online poker players and give them the option of trying out new games and the move seems to be working well.
The company is also looking at cost cutting in an effort to reduce its debt and focus on acquisitions and mergers in the coming months. Amaya Inc recently hired Robin Chhabra to head its merger and acquisition department. Chhabra was the former director of strategy and corporate development for William Hill. He will be responsible for expanding the company's presence and market share in regulated markets around the world.
There have been discussions in the past between William Hill and Amaya Inc about a possible acquisition but that fell through after William Hill shareholders objected. It appears that Ashkenazi has put that behind him and will now focus on acquiring smaller companies that help Amaya Inc increase its value and please its shareholders.
Baazov Distances Himself
David Baazov continues to battle it out in court to clear his name of insider trading allegations but in the meantime the former CEO is also keen to distance himself from the company and in early March sold 7 million shares. Baazov still owns a little over 12 percent of the company and it remains in his best interests for the company to put the scandal behind and move on with its new plans.