Amateur Poker Enthusiasts Look Forward To 2016 Edition Of World Championship Of Amateur Poker
Recreational poker players are eagerly awaiting the start of the 2016 World Championship of Amateur Poker (WCOAP) which is scheduled to take place at the Aspers Casino in Stratford, London from March 19 to 28. The tournament is being promoted as the largest poker tournament in the world…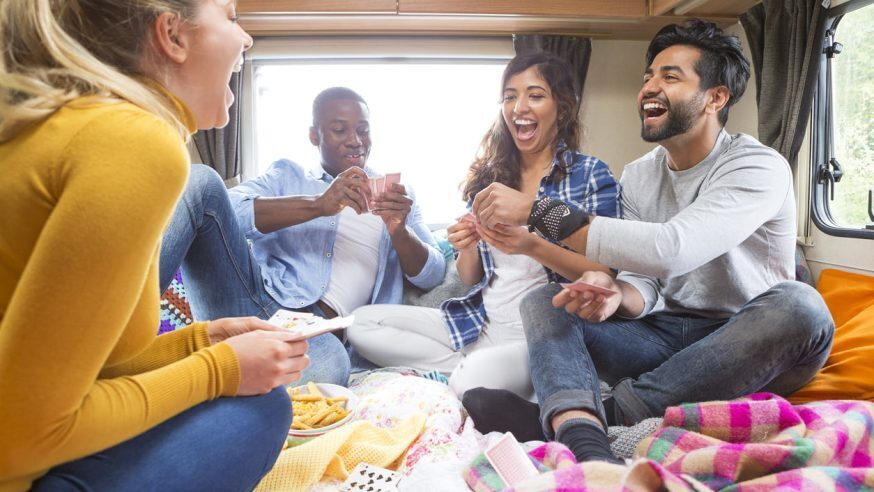 Recreational poker players are eagerly awaiting the start of the 2016 World Championship of Amateur Poker (WCOAP) which is scheduled to take place at the Aspers Casino in Stratford, London from March 19 to 28. The tournament is being promoted as the largest poker tournament in the world for recreational poker players.
The tournament which is also commonly referred to as the junior World Series of Poker (WSOP) for amateur poker players has built a reputation for itself for offering professional level poker events with affordable buy-ins. The tournament features a multi-day structure and has a total of 22 events scheduled to take place this year. All of the events will award the winner a WCOAP bracelet. Buy-ins for most of the tournament events start at £55 while a few have higher buy-ins, highest being £220.
Click Here For Sites Still Accepting USA Player
Apart from the World Amateur Poker Championship, other high-profile events in the tournament include a £110 No-Limit Hold'em Team Championship and the £220 High Roller Championship both scheduled to take place on March 25 and 26.
The WCOAP starts off with a £55 No-Limit Hold'em Championship tournament. Some of the other events on the first day are £110 buy-in 8-Game Players Championship which is spread over two days and No-Limit Hold'em Shootout Championship.
Through the five days, recreational players have a wide variety of games to choose from. A number of no-limit hold'em formats are available such as six-max, a one-rebuy/one-add-on (1R1A), ante-only. Variants of Omaha hold 'em poker games like pot-limit Omaha, Omaha hi-low are also on offer. Cash game enthusiasts can play the Cash Game Championship which is scheduled to take place on March 28.
Other games that players can try their hand at are razz, seven-card stud, Irish poker, H.O.R.S.E.  The tournament also features an Open-Face Chinese Championship, a championship for the popular open-Chinese format.
The £110 World Amateur Poker Championship Final is the most coveted of all the titles. Apart from the prize winnings and a specially commissioned gold bracelet, the title holder gets a ticket to visit Las Vegas in June 2016. The final is on March 28, the last day of the tour.
The best individual player receives a WCOAP Passport for 2017, which entitles him or her to a Main Event seat as well as entry into two £55 buy-in side events. Last year, Daniel Lewis of Wales won the World Amateur Poker Championship, beating around 400 players to take home winnings of £8,500 in addition to the Las Vegas package. The team from Italy had won the World Amateur Team Championship title.