All India Gaming Federation Asks Central Government To Block Payments To Offshore Sites
Offshore online gambling sites should be banned from operating in India. This is the call from the All India Gaming Federation (AIGF), which is raising concerns over the potential gambling addiction risks posed by unapproved gambling operators accepting bets from Indian citizens. In a letter to India's Prime…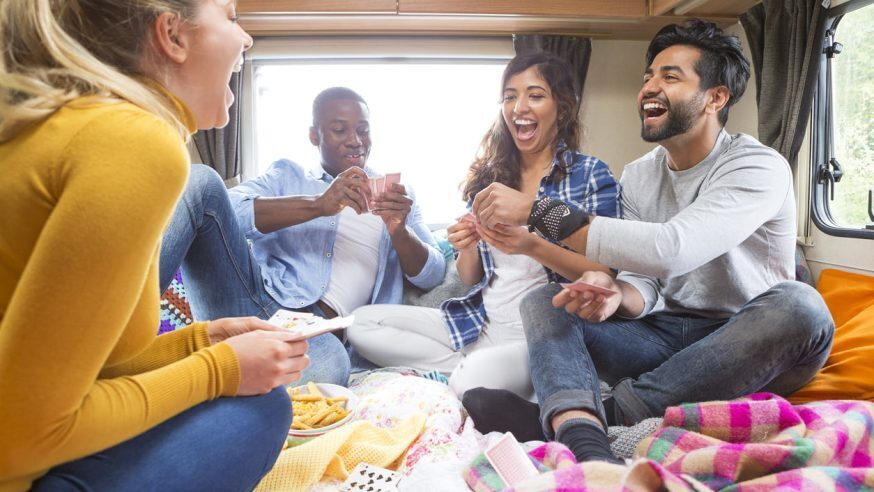 Offshore online gambling sites should be banned from operating in India. This is the call from the All India Gaming Federation (AIGF), which is raising concerns over the potential gambling addiction risks posed by unapproved gambling operators accepting bets from Indian citizens.
In a letter to India's Prime Minister Narendra Modi, the AIGF wants the Enforcement Directorate to conduct a comprehensive probe and take action against offshore gambling sites that violate various Indian gambling laws, as well as cyber security laws in the country. These sites, which are serving Indian punters without local license are accused of luring local players with promotions and bonuses in an effort to get them to spend and lose their hard-earned money.
India Lucrative For Offshore Operators
India has suddenly become a hotbed of gaming action in the last 24 months as games like online poker, rummy and slots have seen a massive spike in online player traffic. Offshore operators are keen to enter an untapped market like India which has a popular of over 1.2 billion and take advantage of the local's interest in online gaming.
Since online gambling is banned in most parts of India, offshore operators who are licensed in places like Malta and Curacao have been able to penetrate the Indian market and quickly find a loyal customer base. The fact that gambling revenues are flowing out of the country into the hands of foreign operators coupled with the knowledge that gambling addiction is now becoming a bigger concern in India has forced organizations like the AIGF to raise a voice of concern.
Nine Illegal Offshore Sites Named
According to Indian gaming news outlet GLaws, nine online gambling sites were singled out in the letter which include Betfair.com, 1xbet, BodogIndia.com, Jeetwin.com and Bet365.com. The group is accusing the sites of violating the Foreign Exchange Management Act and the Prevention of Money Laundering Act.
The AIGF warned that payment transactions between local gamblers and offshore gambling sites could promote money laundering, given the use of remote systems to make payments, such as digital wallets, agents and the 'hawala' money transfer system widely popular in Islamic countries.
Online gambling sites like Bet365.com and Betfair.com are reputed brands that are known all over the world. Their brand reputation carries a lot of weight in the Indian market and are a big threat to domestic operators.
National Security Threat
The group went further claiming that operations by illegal gambling sites pose a national security threat to the country as transactions are done in unaccounted methods. AIGF said money transferred outside of India could be used to fund criminal operations and other undesirable illegal activities.
The group is also asking the central government to enact measures under the Information Technology Act and Rules that would block offshore websites accepting deposits and payments from local players.
The AIGF however clarified that the group is not opposed to gambling, but takes a tough stance against internationally-licensed betting sites.  This stance further supports the view that AIGF is looking to curb the reach and impact that offshore operators have on the Indian market and it is quite possible that domestic operators are behind this push in some form or the other.
It's worth mentioning that this spring, Jay Sayta, founder of GLaws and a former AIGF General Secretary, publicly criticized AIGF saying the group's credibility and relevance have been tainted with rank favoritism and hidden conflict within the organization.
Sports Betting Regulation
Online gambling is currently prohibited in India, with only the state of Sikkim authorizing the practice through digital terminals located in betting shops in a bid to boost tourism.
This summer, the Law Commission of India (LCI) released a report which recommends the legalization and regulation of both land-based and online sports betting by local operators. The group is urging Prime Minister Modi to consider that position.
The AIGF said an intense crackdown on offshore gambling sites, along with a sports betting regulation will give protection to Indian gamblers and make sure betting money is properly taxed in the country.
The LCI report has received a mixed reaction and the central government has not shown any hint yet on whether or not it would legalize sports betting in the country. This gray area drives Indian gamblers to feed their betting appetites through sketchy betting parlors and offshore gambling sites.