Alex Foxen On The Verge Of Winning The 2019 GPI Player Of The Year
Alex Foxen was ranked number 10 on the Global Poker Index (GPI) Player of the Year (POY) leaderboard as we entered into the final month of the year. The New York poker pro who has more than $15 million in prize money wanted to give it his best in December…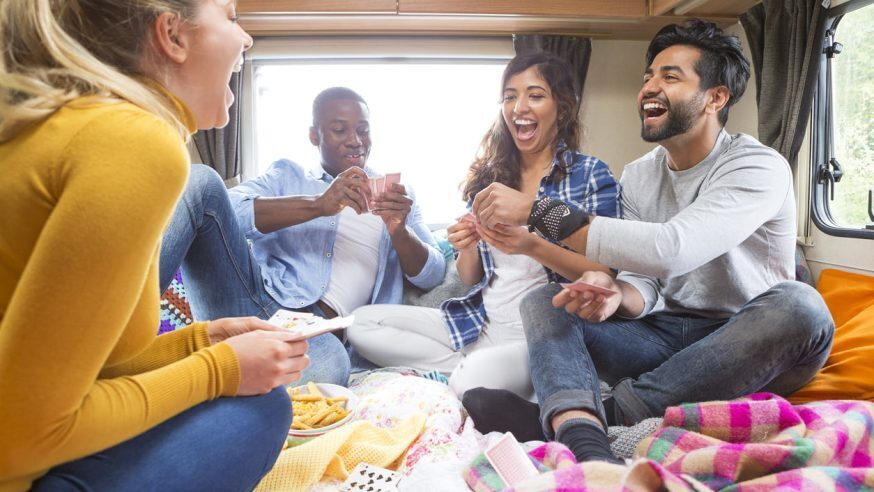 Alex Foxen was ranked number 10 on the Global Poker Index (GPI) Player of the Year (POY) leaderboard as we entered into the final month of the year. The New York poker pro who has more than $15 million in prize money wanted to give it his best in December as he had his sights set on not only finishing the year on a high but also pushing hard to see if he could finish as the 2019 GPI POY.
Foxen won the 2019 GPI POY and is eager to create history and win back to back GPI POY awards. He had a good run at the WPT Five Diamond World Poker Classic in 2017 where he came in second. He knew that he needed to play the 2019 WPT Five Diamond World Poker Classic and secure a second place once more in order to boost his GPI POY score.
WPT Five Diamond World Poker Classic
Foxen had an even better run at the 2019 WPT Five Diamond World Poker Classic and ended up winning the tournament and collecting a nice payout of $1,694,995. He also received enough points to push him from number 10 on the POY score to number one in the ranking and he has a good chance to hold on to that lead and finish as the 2019 GPI POY.
The 28 year old poker pro has made a name for himself on the live poker circuit and he was the favourite at the final table of the WPT Five Diamond World Poker Classic. He responded well under pressure and never let it get the better of him. He had some tough competition at the table in the form of Peter Neff, Seth Davies and Toby Joyce.
Neff was eliminated in 4th place and took home over $600,000 in winnings. Davies played a good game but it wasn't good enough to get him into the final two. He exited in third place and took home over $800,000 in prize money. The final battle was between Foxen and Joyce.
Alex Foxen was determined not to come in second again and managed to get the edge of Joyce who finished in second place and took home $1.1 million. Foxed had a lot of good things to say about Toby Joyce and praised him for being so competitive. He was also delighted to win the WPT Five Diamond World Poker Classic and finish the year with another million dollar cash out.
GPI POY Race
It is highly likely that Alex Foxen will finish as the 2019 GPI POY but he will have to wait till Jan 1, 2020 to get an official confirmation. Foxen knows what happened to Daniel Negreanu recently and will wait patiently for an official confirmation.
The World Series of Poker (WSOP) announced in November that Daniel Negreanu had won the 2019 POY award. However, just a few days later that WSOP had to issue a public apology and admit that their staff had miscalculated the WSOP POY points and Negreanu did not win the POY. It was an embarrassment for the WSOP and also a let-down for Negreanu who was initially very happy to win the POY award.
The GPI has made it clear that it will not rush into announcing the 2019 POY and it will take additional time to double check all calculations and be sure before it announces the 2019 POY.
There are a number of top poker players who are battling it out to win the 2019 POY. Some of these players include Alex Foxen, Stephen Chidwick, Kahle Burns, Sean Winter and Bryn Kenney.
The GPI is one of the top ranking systems in the world for poker players. Winning the GPI POY is a big accomplishment for poker players as it ranks poker players from all over the world. Some of the past winners of the GPI POY include Daniel Colman in 2014,Byron Kaverman in 2015, David Peters in 2016, Adrian Mateos in 2017 and Alex Foxen in 2018.