Alex Foxen Embroiled in Legal Battle Over "Fraudulent" Crypto Dealings
After claiming the GPI Player of the Year title for the second consecutive year, Alex Foxen is aiming to achieve more success in his poker career this year. While things are going good for Foxen at the tables, things are not that rosy for him outside the poker world. Alex…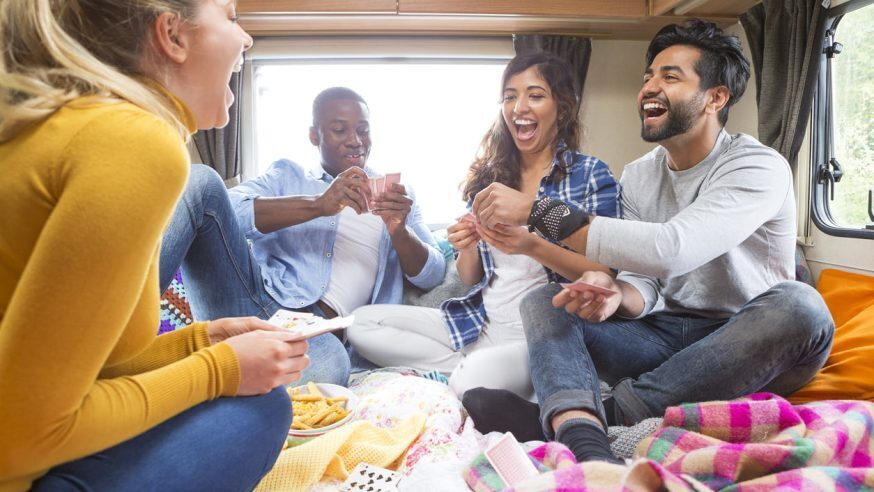 After claiming the GPI Player of the Year title for the second consecutive year, Alex Foxen is aiming to achieve more success in his poker career this year. While things are going good for Foxen at the tables, things are not that rosy for him outside the poker world.
Alex Foxen is facing a lawsuit that accuses him of being part of a cryptocurrency fraud and puts his reputation on the line! Quasar Mining Group, Inc is a cryptocurrency mining company where Foxen is a founder. The company is currently at the center of a legal battle initiated by one of its investors, South African poker pro Ronit Chamani.
Two other directors of the firm, Nicholas Gubitosi and Paul Tyree, are also listed as defendants in the $500,000 lawsuit filed by Chamani at the beginning of the year. Last month, Chamani filed a preliminary injunction to freeze Quasa Mining Group's funds after it decided to enter liquidation. The latest move from Chamani's camp unveiled more details on the matter, "exposing" Foxen's previous dealings with investors.
Company In Question Was a "Fraudulent Enterprise"
Chamani's attorney Maurice "Mac" VerStandig said it was clear that his client was "snookered". The South African poker pro was lured into believing that the business was legitimate, when in reality it was running under a shady scheme.
The court filing accuses Foxen and the other directors of receiving massive payouts using investor money. They have also allegedly lied to SEC about being paid such huge salaries. The fraudulent acts led to the company's demise, eventually resulting in the company shutting down its operations.
Alex Foxen Lied
In a motion filed on February 24, Chamani claimed she did not receive the pro-rota monies promised to her by the company in the event of closure. She and the other investors were allegedly pressured to sign a waiver ultimatum forgiving the company and all others involved in the fraudulent acts.
The motion details the alleged criminal fraud committed by the defendant, such as amassing more than $678,000 in total investor money, and directors taking home massive payouts and enjoying other payroll-related benefits. Chamani is also accusing Foxen of deliberately perjuring himself on various SEC filings.
Chamani was convinced to invest in the cryptocurrency mining firm back in December, 2017. Alex Foxen allegedly enticed Chamani to put up $200K, on false promises. The American poker pro also approached other members of the poker community encouraging them to take advantage of the investment opportunity. While the firm was still in operation, Foxen would periodically give investors promising updates, and assured them was still running good and would still be safe as long as Bitcoin did not go below $2,000.
Upon receiving these assurances, Chamani would constantly check the price of Bitcoin which never went anywhere near $2,000, and during those times she believed that her money was secure, until Quasar sent her a notice, informing her that the company was winding down. The move came as a surprise, prompting a litigation.
Quasar Mining Group Inc attracted at least 17 investors, with investments totaling almost $2 million. However the company liquidated in early 2019, with no trace of the investors' hard-earned monies.
The defendants are accused of unjust enrichment, and breach of fiduciary duty, alongside other charges. Investor money was allegedly spent the wrong way – a law firm was allegedly paid $100K for work that was not carried out at all, while the company also spent a significant amount in the wrong mining hardware for the proposed Quasar Token scheme.
The fraudulent activities were exposed when Chamani sought to recoup her money when the firm ceased operations. Instead of signing a release, the South African poker pro asked for proof of expenditure. Former Air Force veteran and poker pro Jessica Dawley is also among Chamani's legal team.
Since making it big in the live tournament scene, Foxen has reportedly invested some of his earnings in various business ventures. Quasa was one of them. No official court date has been announced yet, but it is expected that a decision on the preliminary injunction will be released by April.