The Remarkability of Aldemir and Salas Repeat WSOP Main Event Runs
Simple World Series of Poker history shows that it's been done before. Johnny Moss won the championship title in 1970, 1971, and 1974. Doyle Brunson won the WSOP Main Event in 1976 and 1977. Stu Ungar won it in 1980 and 1981 and again in 1997. And Johnny Chan won…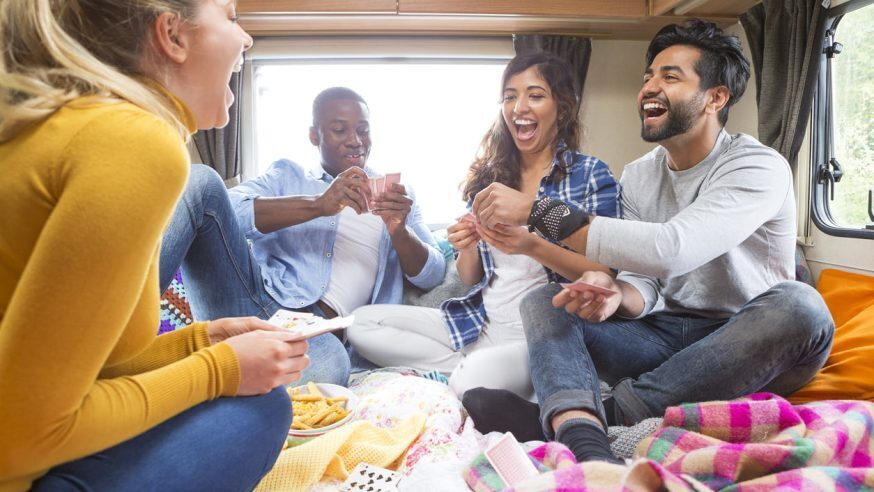 Simple World Series of Poker history shows that it's been done before.
Johnny Moss won the championship title in 1970, 1971, and 1974. Doyle Brunson won the WSOP Main Event in 1976 and 1977. Stu Ungar won it in 1980 and 1981 and again in 1997. And Johnny Chan won it in 1987 and 1988, and famously finished second in 1989 to young newcomer Phil Hellmuth.
Those were different times. Main Event attendance was a distinct factor:
Johnny Moss: 1970 (7 players) and 1971 (6 players) and 1974 (16 players)
Doyle Brunson: 1976 (22 players) and 1977 (34 players)
Stu Ungar: 1980 (73 players) and 1981 (75 players) and 1997 (312 players)
Johnny Chan: 1987 (152 players) and 1988 (167 players) and 1989 (178 players)
From there, the Main Event grew to 350 in 1998, to 512 in 2000, and to 839 in 2003. After that Chris Moneymaker win in 2003, the next jumps were exponentially big…to 2,576 in 2004, to 5,619 in 2005, and to the all-time high of 8,773 in 2006.
A most basic look at the numbers shows that the odds of being able to repeat a victory increased significantly with each of those attendance jumps.
In addition, the level of play is also a consideration. As online poker became prevalent, newer and younger players used the statistics available from online play to devise strategies. And each generation of player used more advanced strategies to play poker tournaments. Players who used simple math and tells in the 1990s have a tough time competing with today's GTO-minded players.
The repeat winners of the past are a reflection of that particular time and generation of poker.
Harrington and Newhouse
Dan Harrington won the WSOP Main Event in 1995.
He outlasted 272 other players to win it. As a man of strategy, as detailed in his "Harrington on Hold'em" books, he was able to stay at the top of the game for years. He finished 17th in the Main Event the following year.
In 2003, when he made another run at the title, it was big news. More people were paying attention, attendance was growing, and it was a different game than it had been years prior. There were 839 players in that 2003 Main Event, and he made the final table. He ended up finishing third, leaving Moneymaker to battle Sam Farha.
More remarkably, in 2004, Harrington made yet another run. In just one year, the attendance had tripled to 2,576 players in the Main Event, which made his journey to the final table even more remarkable. That year, he took fourth place as Josh Arieh, David Williams, and Greg Raymer remained to battle it out.
Mark Newhouse's double final tables were different in many ways. First, he had never won a WSOP Main Event. He had made his mark on the poker world with a WPT Borgata title in 2006 and some notable final tables and deep runs. And in 2013, he made such a run in the WSOP Main Event. He navigated the field of 6,352 players to make the final table, though he did finish in ninth place.
When he played the next year, he – obviously – wanted to improve on that finish.
Just bought into the main event day 1c. Not fucking finishing 9th again

— mark newhouse (@mark_hizzle) July 7, 2014
Newhouse then did a most remarkable thing. He made the final table at the 2014 Main Event…and finished ninth.
Aldemir and Salas
The fact that Damian Salas was still in on Day 6 of this year's Main Event was impressive. However, there his 2020 Main Event win was entirely different than the 2022 one. He played to the final table online. He flew from Argentina to the Czech Republic to play that final table live…during a pandemic. He then went home only to fly back to Las Vegas…during a pandemic… to play a heads-up match with Joseph Hebert, who won his spot online in the United States and then by besting a final table live in Las Vegas.
It was nothing less than strange.
Even so, Salas overcame many obstacles to win and is the 2020 Main Event champion. The difference this year, though, is that the entire tournament is live. It is quite different.
Koray Aldemir, though, won last year. While it was also not a typical World Series year – it was in November instead of July with a Covid-19 vaccination requirement and a pandemic still prevalent – it was an all-live tournament in Las Vegas. There were 6,650 players, significantly less than this year but comparable in many ways.
Aldemir dominated much of the Main Event in 2021. He was the chip leader at the end of Day 5, fifth on Day 6, and the overwhelming leader going into the final table of nine player and then again going into three-handed play for the bracelet.
It was no easy win for Aldemir, as it took 223 hands to play from three players to one, but he did earn the victory on November 17, 2021. The World Series awarded $8M and a shiny gold bracelet to the new champion.
Aldemir made a deep run again this week, less than a year since his massive win. He had a very up-and-down tournament, though, but he made it to Day 6, a tough feat in and of itself. He ultimately finished in 75th place for $101,700. It was no back-to-back victory, but it was a remarkable effort.
Salas was still in contention on Day 7 and had a real shot to do something – win a second Main Event – that hadn't been done in decades. In the end, he busted out in 27th place for $262,300.