AGA Adds 5 More Members to its Existing Staff
The American Gaming Association (AGA) wants to intensify its campaign for legalized online poker in the US, owing to which it has increased its staff strength. Click Here For Sites Still Accepting USA Player On Monday, the AGA announced that it has recruited five more…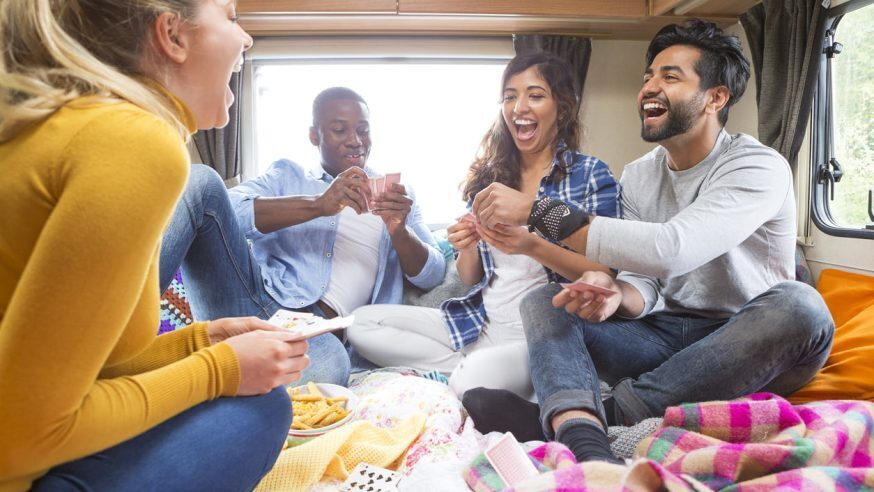 The American Gaming Association (AGA) wants to intensify its campaign for legalized online poker in the US, owing to which it has increased its staff strength.
Click Here For Sites Still Accepting USA Player
On Monday, the AGA announced that it has recruited five more people into its existing team and that "the new staff members are part of a reorganization placing an emphasis on proactive, campaign-style trade association advocacy."
Geoff Freeman, president and chief executive officer of the AGA, said in a statement: "These extremely talented new members of our team will help us build off the success the AGA has enjoyed and pivot to our next generation organization."
He further said that the newly recruited experts, along with the existing AGA team, will put the association in a position "to champion gaming's value as a driver of innovation of economic growth."
The AGA also said that the new additions "bring diverse backgrounds, including a combination of industry expertise, public sector acumen, and association experience."
The five new members of the AGA team are Sara Rayme, senior vice president (public affairs); Chaka Burgess, vice president (government relations); Allie Barth, senior communications director; Elizabeth Cronan, gaming policy director; and Virginia Hurt Johnson, the general counsel.
Sara Rayme worked for MGM Resorts International for a few years, after which she became the vice president for government affairs and monitored Maryland's casino expansion campaign. She will be in charge of research, communications, and campaign-like initiatives at the AGA.
Chaka Burgess has 20 years of experience in ally development, lobbying, and coalition building. Burgess will work in collaboration with Whitaker Askew, the government affairs vice president, and Rayme to intensify the advocacy efforts of the AGA.
Allie Barth, who used to develop and  manage the US Travel Association's external and internal communications, will now head the communications platform at the AGA.
Elizabeth Cronan, who was the director of public affairs and global government relations at International Game Technology (IGT), the head of Gambling Compliance's US legal and research division, and the advisor of GeoComply, will now head public policy initiatives at the AGA.
Virginia Hurt Johnson, who has worked in public and private sectors for 30 years, will serve as the general counsel at the AGA.
Although the AGA continues to campaign for legalized online poker, many in the poker industry know that federal online poker bills are dead. Instead, US states will legalize online poker within their borders just as Nevada, New Jersey, and Delaware have done.