Actress Triana Iglesias Talks about Her First WSOP Experience
In addition to professional poker players from all over the world, a number of recreational players also take part in the World Series of Poker (WSOP). One of them is Triana Iglesias, an actress and model. Iglesias won a WSOP prize package at an online poker room, and this…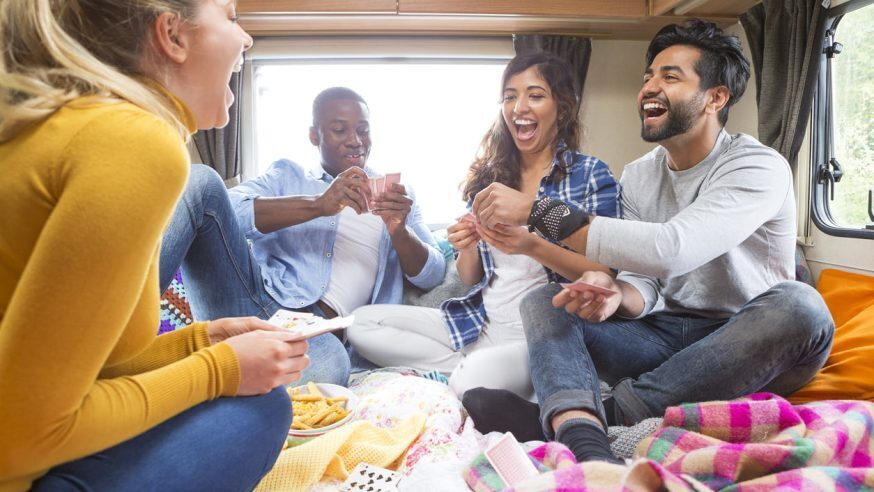 In addition to professional poker players from all over the world, a number of recreational players also take part in the World Series of Poker (WSOP). One of them is Triana Iglesias, an actress and model. Iglesias won a WSOP prize package at an online poker room, and this enabled her to take part in the WSOP 2014 Main Event for the first time in her life. Although she has been playing poker only for one year, she feels that she can go deep into the main event.
Click Here For Sites Still Accepting USA Player
Elaina Sauber of Card Player interviewed Iglesias to find out more about her interest in poker. When asked about her first WSOP experience, she said that the WSOP requires more women and that a lot of the players are men, but that she was having a good time.
She also said that she began playing poker one year back and that a Norwegian player called Stephen Kjerstad, who is also playing the WSOP, taught her the game. She said that she already knew a little about the game, but Stephen was her poker coach. She also said that she does not play too many online poker games as they are "not the same" as live poker games.
When she is not busy playing poker, Iglesias does a lot of DJing. Since she has just completed the sixth season of Paradise Hotel, she has a lot of work, which includes a lot of travelling all over the world. Since she works a lot, she plays poker when she is free. However, when she plays poker, she plays for several hours.
Here is Iglesias' message for other poker players: "Have fun, because the first time I played, I couldn't have fun because I was so nervous … now I just try to relax and have fun. I think that's the best thing to do, because if I don't have fun, I shouldn't be here. I don't want to do anything that's not fun."
Speaking about the differences between ladies-only events and other poker tournaments, she said that ladies events are fun because female poker players are eager to help and focus on fun. The men, according to her, play poker too seriously.
Iglesias hopes to take part in the WSOP 2015 too. She said that she has visited Vegas five times in the past, but not to play poker. She said: "Vegas is so cool; it's like Disneyland for grown-ups."