How to Handle Cancelled Online Poker Tournaments
The series was massive. The Winning Poker Network, led by flagship site Americas Cardroom, hosted its biggest Online Super Series (OSS) Cub3d ever over the past month. The series ran July 31 to August 29, one of many components of ACR's 20th anniversary summer celebration. OSS Cub3d is broken into…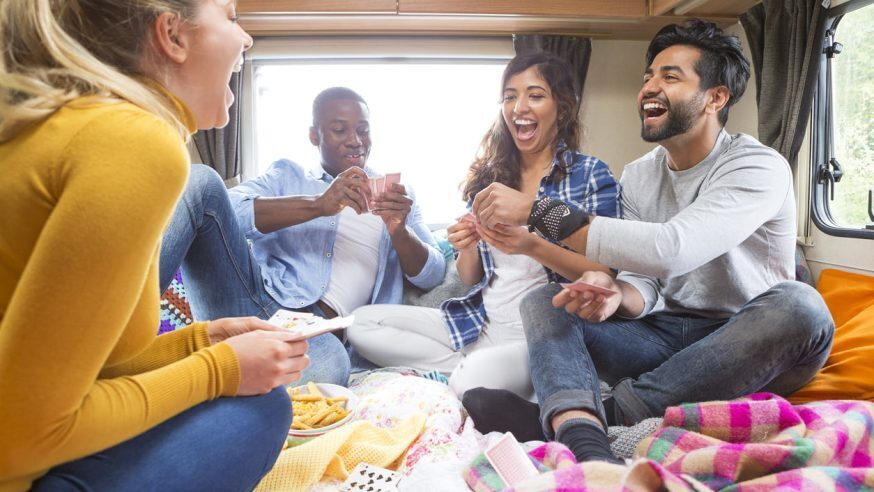 The series was massive. The Winning Poker Network, led by flagship site Americas Cardroom, hosted its biggest Online Super Series (OSS) Cub3d ever over the past month. The series ran July 31 to August 29, one of many components of ACR's 20th anniversary summer celebration.
OSS Cub3d is broken into three parts: MOSS (the mini buy-in version), OSS (the core of the series), and BOSS (the bigger buy-in version). In total, there were more than 230 tournaments in the series. And the cumulative guarantees totaled $25M, though the payouts exceeded that number.
The final weekend of action delivered some big tournaments, masses of players, and one major glitches.
BOSS Event 56
This was one of the biggest events of the BOSS portion of OSS Cub3d. Event 56 was a $200 + $15 buy-in No Limit Hold'em PKO (progressive knockout) tournament with dozens flights. The tournament had a $1.5M guarantee.
As players were logging in for the final flights, they found out that the tournament was no longer registering players. And those who were scheduled to play Day 2 received a pop-up message on the ACR client that the tournament was cancelled.
Hey @ACR_POKER @WPN_CEO wtf is this? I got a pop up message that one of my day2 BOSS #56 is canceled with no explanation. I have not had any money transferred to my account. Furthermore there is currently another day1 still running to this tournament. What the fuck is going on???

— thegroupie (@thegroupie) August 26, 2022
can we all agree to not play on ACR/WPN till they answer for this? this is blatant theft. they've had 50 flights for this tournament and canceled it 3 days before scheduled day 2. https://t.co/fF7BIetYhV

— S o h e b (@NotSpewheb) August 26, 2022
This information all came to light on August 25.
The ACR Twitter account was not responding, and players were getting more worried as the day progressed. ACR did not respond to any public inquiries until the next day, August 26. (See "lessons learned" section below.)
When ACR did respond to my inquiry (though I did not play in the tournament) via email, they explained that a technical error forced the cancellation of the tournament. The support person also explained that they would compensate players as follows, with the first two bullet points from the WPN refund policy:
"If we cancel a multiple flight event when players have made Day 2 from previous flights, those players will be paid out the total prize pool from completed flights based on chip count."
"If the canceled tournament is a progressive knockout tournament, players will keep the ITM/ATM payments already received, along with the individual bounty."
Each "affected" player would receive a $215 tournament ticket for use in any $215 buy-in tournament.
Each player will receive a free entry to a special tournament for all Event 56 Day 2 players reserved for them only. The August 29 tournament would consist of a $100K prize pool.
The support person also noted that WPN would post a refund breakdown later on August 26 on its forum. (See "lessons learned" section below.)
I'm sorry for the typo.. *The issue was solved and Our CS team started to contact the affected players through email so, they should receive the emails soon during the day.

— Americas Cardroom (@ACR_POKER) August 26, 2022
Two days later, some players reported that they still had not received any refunds or payments, or a tournament ticket, or information about the freeroll. In addition, the WPN forum had yet to post the promised breakdown.
When I contacted WPN on August 28 – three days after the original cancellation – I received a response reiterating the promised compensation details. They insisted that players had received compensation, despite some of the players saying that was not true. And in response to posting on the forum…
"The department in charge of the forum is working and expect to release the official statement soon."
Meanwhile, players continued to try to figure out what they had been paid and what to still expect.
I got $860 deposited. That's about 4 buy-in. I had middle-of-the-pack stack. Plus 2 buy-ins at the end of day-2. It's disappointing with $200K up top, but doesn't seem unreasonable either, if bigger stacks got a better deal. https://t.co/7Q7tUALWzz

— Victoria Livschitz (@VictoriaL_64) August 27, 2022
On the evening of August 28, WPN did post a note to its forum. It clarified that players who qualified for Day 2 of Event 56 would be entered into the August 29 freeroll automatically registered one hour before the start time of 1:30pm ET.
WPN also provided a link to the exact breakdown of Event 56 of BOSS. It was then that I received the official tournament information:
46 flights completed
5,506 entries recorded
$1,101,200 prize pool ($1.5M was the guarantee but more flights were on the schedule)
679 players earned seats into Day 2
The refunds amounted to:
$651,971.91 in total refunds ($414,800 in chip-chops + $237,171.91 in players' bounties)
$145,985 in complimentary tournament tickets ($215 tickets for 679 players)
$100,000 in freeroll money (distributed to top 108 finishers)
WPN distributed these amounts in addition to the $135,800 already claimed by players who min-cashed in their starting flights.
Technically, WPN did not profit from this cancellation, as it cost the company an additional $245,985 in compensatory measures.
Freeroll for Some?
The freeroll with a $100K prize pool was a good-faith gesture from WPN to give players a chance to win money despite the uneventful – and somewhat chaotic – end to the tournament. And 108 players did benefit from that gesture.
However, some of the players experience more frustration as they attempted to play said freeroll. (See "lessons learned" below.)
https://twitter.com/thegroupie/status/1564297581332684800?s=20&t=mi4cHD5RIyghtp8J7laQwg
In the end, it might have been fairer for everyone in the freeroll to win something for showing up, but that is a point to be argued another day.
Pro Participation
One of the positives that emerged from the scenario was the spotlight on the ACR team pros. The site ambassadors stepped in – on the front lines of social media – and helped mitigate the public relations damage on social media.
As players grew frustrated with no answers from ACR or WPN for more than 24 hours, the team pros were trying to garner information behind the scenes. On August 26, they appeared to receive answers as did some other people who inquired. Some pros tweeted out full details of the compensation, while other pros amplified those tweets and answered player questions.
Rob Kuhn and Michael Loncar were on Twitter explaining the process for reimbursements and expressing their own feelings about it. It was not a cut-and-paste response from either one.
Kuhn:  "Overly fair tbh, yes it fucking blows that it happened but literally no one wanted this to happen."
Loncar:  "Know that ACR did everything that they could to try & make the tourney resume. Speaking as a player and not as an ACR team pro, the compensation is MORE than fair & I can't really ask for anything more."
This is a well handled response & what we expect from ambassadors. I hope in the future we see more transparency through the hired mouth pieces of all sites, not just ACR. Whether this is fair compensation to a blunder is a separate convo from the responsibility of ambassadors https://t.co/JXPFuTE2aU

— Matt Berkey (@berkey11) August 26, 2022
Lessons Learned
First, and most importantly, a poker site must respond to inquiries immediately, full stop. And when this pertains to a high-profile tournament as a part of its signature series that took buy-ins from thousands of players, customer service representatives should be on stand-by to respond immediately.
Even better, said poker site should immediately contact all players from said tournament and explain the situation. They must tell them the reason for the cancellation and what they are doing to compensate players. Better still, they should tell them exactly when the players can expect that compensation.
Second, when the support team responds to inquiries about a cancelled tournament, they should explain everything. For example: What is an ITM/ATM payment and how is it calculated? Where is the WPN forum? Links to terms and conditions and the forum would have been helpful in the response.
Third, if the operator sets up a freeroll as a good-faith response to a mistake or error, said operator should probably put extra people on the task to ensure that it is done properly and as promised. Get the response right. More delays in entering players forces customer representatives to have to respond to more complaints.
Finally, ACR does deserve kudos for doing right by the players in the end. And the team pros deserve a lot of credit for standing up on their social media accounts to support the players and their employer at the same time. All poker site ambassadors should take notes from them as to how to truly represent a company that they believe in.