A Look At The 20 Most Popular Online Slot Games In 2018 (Part 2)
We did our research and put together out list of the 20 most popular online slot games in 2018. We released the first 10 in Part 1 and we are following up with the next 10 in Part 2. With that said, even though this is Part 2 of a…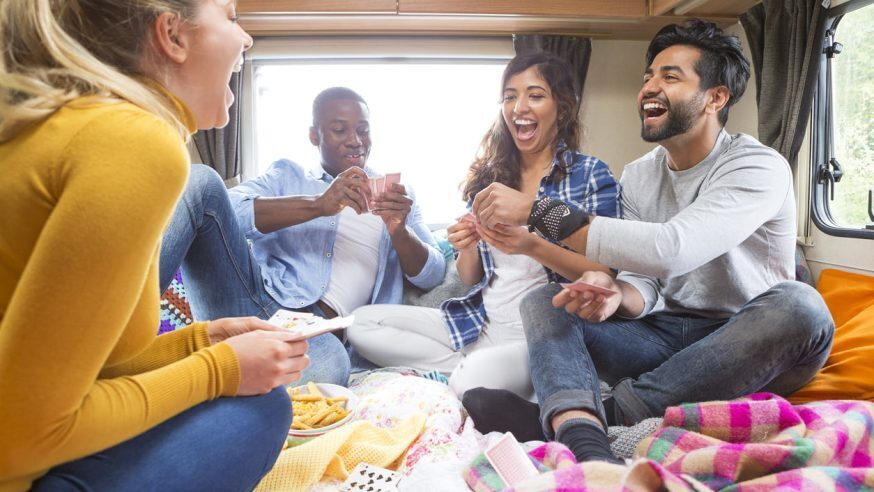 We did our research and put together out list of the 20 most popular online slot games in 2018. We released the first 10 in Part 1 and we are following up with the next 10 in Part 2. With that said, even though this is Part 2 of a 2-part series of the most popular slots, this isn't necessarily a second-string collection of slots that couldn't make it to number one.
11. Golden Longhorn: Golden Longhorn by Playtika comes makes the shortlist because it has more than just eye-catching graphics and a charming western setting. It also comes with the ability to win up to 25 free spins, a Fast Cash bonus feature, and the ability to play up to 50 paylines. Its Scatter is the goofy Golden Longhorn bull himself and 3 or more symbols anyway can get you free spins galore. The cowboy, cowgirl, and horse are the highest paying symbols
12. NRVNA: NRVNA by NetEnt isn't a licensed slot game for the band Nirvana. It's instead a very neon game in terms of visuals and its storyline is nonexistent. However, for many hardcore slot fanatics, the lack of a story is a welcome change since they're really more concentrated in getting that win through Scatters, Free Spins, and big payouts with 10x Multipliers.
13. Stunning Hot: Stunning Hot by BeeFee looks like a classic penny arcade slot machine games which for some reason has struck the right chord with slot players. There is no reel and payline gizmos here instead you will find a game which has three reels and gets you to match three-of-a-kind symbols (like Lucky 777 for a 1,000 coin jackpot) on one payline.
14. Castle Builder II: Castle Builder II by Microgaming is one of the most successful sequels in history since The Godfather Part II, Street Fighter II, and The Dark Knight. It improves on the medieval legends of mighty kings, honorable knights, powerful sorcerers, beautiful princesses, and fire-breathing dragons galore. As for the game itself, it involves building a castle the more you win combos, Wilds, up to 20 Free Spins, and the Royal Wedding Bonus Round.
15. Voodoo Candy Shop: Voodoo Candy Shop by BeeFee is a horror genre slot game set in what might be the scariest candy shop of all time. The 5-reel, 20-payline game draws in both the casual and hardcore audience with its eye-catching graphics and animations that coincide with its optional gamble game mode, lantern Wilds, candy Scatters, and up to 12 Free Spins for the chance to win the 50x Multiplier reward.
16. Beeez: The Beeez slot by Playtika is really killing it in 2018 in terms of high popularity and revenue because of its vibrant cartoony theme that many nostalgic adults love followed by its originality in light of the ocean of licensed slot machine games using existing properties. It also helps that it offers up to 40 free spins, a Honey Match Bonus Round, and the most charming of bee characters.
17. Bar-B Boom: The unusually titled Bar-B Boom by Playtika is a 4th-of-July-themed video slot that's more abstract that the rest of the titles on this list. However, it earns its spot on the Top 10 because it's presumably one of the top slots to play during the American Independence Day and it gets loads of customers even outside the holiday for its Americana-themed iconography and Mad-Magazine-type artwork.
18. Big Bad Wolf: Big Bad Wolf by QuickSpin is one of the most highly rated games from the developer. This is a 5-reel, 25-payline slot with a famous fairy tale villain as its main character. Stop the wolf from huffing, puffing, and blowing almost every piggy home away with hive Wilds and the wolf itself serving as the Scatter.
19. Frozen Diamonds: Frozen Diamonds by Microgaming has some interesting design choices. The 5-reel, 20-payline game keeps up with both its diamond and frozen theme, featuring card suits and jewelry in blocks of ice. In terms of the gameplay, you'll be spinning the reels for hours because of how pretty it looks and because each third consecutive win triggers the Free Spins Bonus where you can get extra Free Spins, Wilds, and Multipliers.
20. Tinkerbell's Fortunes: The famous fairy from the literary classic Peter Pan is now available in an action-packed Playtika slot game filled with iconography from the book like bonuses featuring Tiger Lily, the Mermaids, Wendy, Captain Hook, and Peter Pan himself, the boy who wont grow up. It's a thrilling adventure for those who grew up reading the book or watching the many film and animation adaptations.