888Poker Releases Names Of Wingmen For It's WSOP 8 Team Promotion
888poker who is the official sponsors of the 2017 World Series of Poker (WSOP) announced in May that it was putting together a special promotion known as the 8-Team in a bid to win the 2017 WSOP Main Event package. The names of the five teams and their captains were…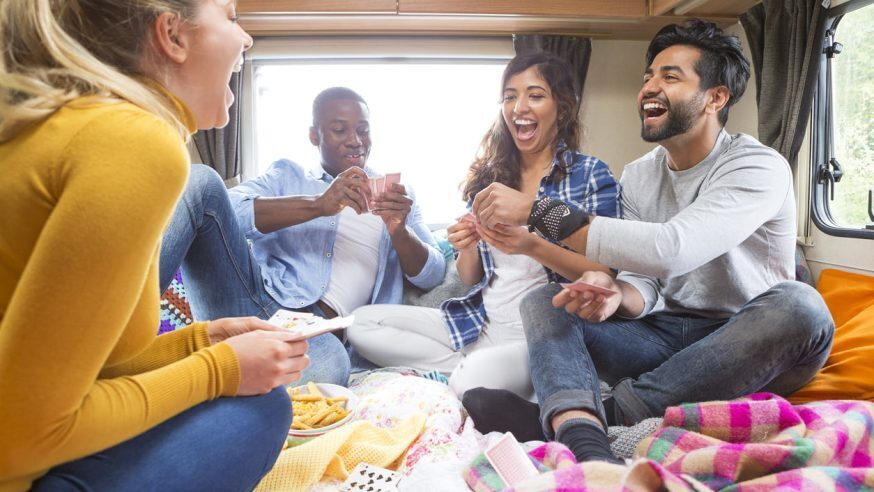 888poker who is the official sponsors of the 2017 World Series of Poker (WSOP) announced in May that it was putting together a special promotion known as the 8-Team in a bid to win the 2017 WSOP Main Event package. The names of the five teams and their captains were announced in May and were as follows:
Team Canada would be captained by Parker "Tonkaaaa" Talbot; Team U.K would be captained by Chris Moorman, Team Sweden by captain Sofia Lovgren; Team Germany would be captained by Dominik Nitsche and Team Brazil by captain Bruno "Foster" Politano. The five captains were known names in the global poker community and were also ambassadors for 888poker. Each team would have an additional 5 wingmen and 5 qualifiers and together they would look to take down the 2017 WSOP Main Event package.
888poker announced this week the names for the 5 wingmen that will be joining their respective teams. Some of the wingmen are very well known in the poker community and others are not that popular and might come as a surprise to some in the poker world. Here are the names of the 5 wingmen and a little information about their poker playing history.
Team Canada: 888poker decided to bring in Griffin Benger as a wingman to Team Canada. Benger is an ex professional video games player who made it to the final 8 of the 2016 WSOP Main Event and was eliminated in 7th spot, taking home over $1.2 million. Since then Benger has proved that his success at the WSOP Main Event wasn't a fluke as he won the 2017 Irish Open. He is a professional poker player who is comfortable playing both online as well as live poker.
Team United Kingdom: William Kassouf will be wingman to Team UK and will provide them with some interesting times for sure. The talkative Brit can be somewhat of a distraction at the poker tables as opponents found at the 2016 WSOP Main Event when Kassouf finished in 17th place to win more than $300,000. Kassouf also went on to win the €10,300 High Roller tournament which was held in December 2016 in Prague. He took home more than €500,000 for his win and is keen to do well at the 2017 WSOP.
Team Sweden: will definitely be happy with their wingman Martin Jacobson as he was the 2014 WSOP Main Event winner. Jacobson has been in good touch at the 2017 WSOP as at the time of this writing he has already had 5 cash-outs. Jacobson has more than $16 million in live career prize money and is considered by many in the poker community to be one of the top poker players of this generation. The biggest cash-out for Jacobson at the 2017 WSOP so far has been the $111,111 High Roller where he finished in 6th place and took home $641,382.
Teams Germany and Brazil have decided to go with a different strategy when compared to the other three teams as they decided against choosing professional poker players as wingmen and instead opted to choose celebrity poker players as their wingmen.
Team Germany: decided to go with the 48 year old Mario Basler who played as a winger for his country. Basler may not be as popular as some of the other famous German players but he will be looking to further build his reputation as a poker player by representing Team Germany as their wingman.
Team Brazil: Denilson may not be well known in the poker community but he is certainly a household name in Brazil. The former football player has represented his country at the highest level including the World Cup and will now be looking to take his prowess on the football field and use it on the felt.
The remaining 5 qualifiers will be chosen in the coming weeks and their names will be released by 888poker. Hundreds of online poker players have made the cut after they qualified via 888poker satellite events. The five qualifiers have not yet been shortlisted because 888poker is continuing to run satellite events to give online poker players a chance of being shortlisted for the 2017 WSOP Main Event and also as a qualifier for the 8-Team.