888poker Promises 360' Strategy As It Looks To Expand In The US And EU
888poker once the second biggest online poker brand in the world has witnessed a decline in both popularity and revenue over the last 18 months as partypoker has taken over and captured the second spot. However, 888poker continues to be the biggest poker room in the United States and has…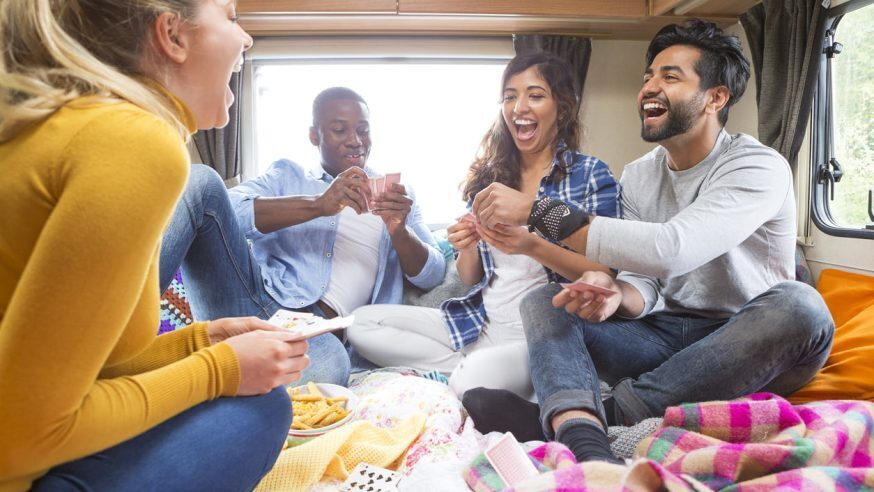 888poker once the second biggest online poker brand in the world has witnessed a decline in both popularity and revenue over the last 18 months as partypoker has taken over and captured the second spot. However, 888poker continues to be the biggest poker room in the United States and has plans to expand its presence in America and the European Union (EU).
360' Approach Is The Way Forward
888poker Head of Commercial development Yaniv Sherman recently opened up on some of the company's plans and strategies for going forward and reclaiming a bigger piece of the market. 888poker is going to take a 360' approach when it comes to market expansion and that is basically an expression for saying the poker operator is willing to consider every option on the table and do what it takes to boost its revenues and give its shareholders more value.
US Poker Market
888poker is the biggest poker operator in the United States because its rival PokerStars has had to battle a number of issues that has slowed down its progress in obtaining gaming licenses and establishing its presence in the country.
The big push with poker operators right now is to get their operations up and running in Pennsylvania. PokerStars is expected to be the first operator to launch online poker in the Keystone State but 888poker is not in a huge rush because it is considering its options carefully.
Pennsylvania has a tough tax regime charging 54 percent on online slot games, 14 percent on poker operations and 40 percent on sports betting. 888poker is working in partnership with Caesars to launch its World Series of Poker (WSOP.com) site in the state but is using a balanced approach in order to ensure that it stays profitable. 888poker wants to launch more than just online poker in the state as it wants to take advantage of the cross-promotion and offer its players a variety of options.
888poker has profited from the shared liquidity agreement between Nevada, Delaware and New Jersey and will continue to look to take advantage of new shared liquidity partnerships. With more states pushing forward with the legalization of sports betting, it is quite possible that online poker also gets legalized in the months to come and gives 888poker new states to enter in and launch operations.
One of the current focuses of 888poker is to launch All American Poker Network (AAPN) which is acquired in December 2018.
EU Poker Market
888poker has a strong presence in the EU market and the online poker operator plans to expand its presence across Europe. 888poker recently launched operations in Portugal and joined the shared liquidity network with Spain. The company is pushing its new Poker8 product which has received a positive response from the market so far.
The plan is to expand into more EU member nations next year and the first country that 888poker has its sights on is France. The biggest poker operator in France right now is Winamax and 888poker will have to work on a strategy on how to dethrone Winamax. However, the biggest concern for now is to be able to meet all regulatory requirements and conditions imposed by ARJEL – the French gaming regulator.
Marketing Campaigns – Whatever It Takes  
888poker knows that it will have to invest heavily in its upcoming marketing campaigns and use an innovative strategy to once again capture the attention of the market. 888poker will use a combination of brand ambassadors, social media promotions, sponsorships and TV ads in order to build its brand image and promote its tournaments.
888poker is on the looking for new brand ambassadors who have a strong following in their respective markets. However, the poker operator did not disclose whether it will stick to hiring only poker pros as ambassadors or experiment with bringing in a mix of sports stars, celebrities and live streamers.
Sherman admitted that it has been a challenging time for 888poker given the fact that global poker revenues have been in decline for the last two years but the company continues to believe in its poker offering and expects to see a turnaround in the coming years.