888poker Launches Trails of Fortune Promotion With $500,000 Up For Grabs
After the success of the Galaxy of Freerolls in May, it's still raining prizes at 888poker with the launch of another exciting promotion named "Trails of Fortune". The prize giveaway got underway this week and will extend through to August 9. Players can win a share of the cool…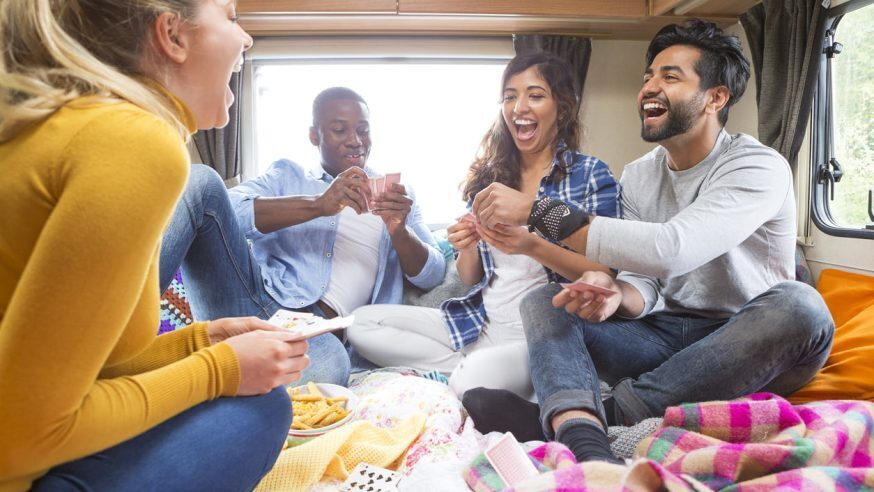 After the success of the Galaxy of Freerolls in May, it's still raining prizes at 888poker with the launch of another exciting promotion named "Trails of Fortune". The prize giveaway got underway this week and will extend through to August 9. Players can win a share of the cool $500,000 worth of prizes by completing daily challenges and taking part in special freerolls, with extra surprises along the way!
The brand-new promo involves three specific freerolls where players can take a shot at some prize money. First, there's the weekly "888Summit" with $30,000 in guaranteed prizes to be won every week, second, the daily "Cash Peaks Freeroll" which is giving away $1,000 each day, and last but not the least, the Blast Heights Freeroll offering 200 x $5 Blast Tickets.
If you're ready to start your adventure and reach extreme heights, check out the following guide on how to take part in the Trails of Fortune promo.
Complete Daily Challenges
To get started, you must accomplish a daily challenge which costs not more than $5 to enter. There are four daily challenges running as part of the Trails of Fortune promo. Completion of each challenge corresponds to one freeroll ticket, but take note that you are only allowed to accomplish each of the daily challenges once per day, meaning you can win up to four tickets a day which you can then use to enter into the freerolls.
Here's how you can win a ticket:
Tournament Trek Challenge – you are only required to play poker tournaments with combined buy-ins of $3 (rebuys not included). Upon completion of the challenge, you will then receive the freeroll ticket.
KQ Cliffside Path Challenge – you can directly earn a freeroll ticket by winning a hand in cash games, provided they're played at a minimum stake of $0.02/$0.05, including SNAP with KQ.
Casino Adventure Challenge – just place bets worth $5 in casino games and win a freeroll ticket.
Hiker's Loop Spinner – spin the daily Hiker's Loop on 888poker for a chance to win a Trails of Fortune ticket, plus other awesome prizes!
You can win one ticket from each challenge every day. The more you play, the more chances of winning freeroll tickets!
The Trails
We already mentioned above that there are three ways for you to win a share of the $500,000 worth of extreme prizes. These freerolls are considered the Let us get into the details. "trails" in the Trails of Fortune promo. Let's get into the details of each trail.
The 888Summit is a weekly freeroll with multiple flights, with three Day 1s taking place daily. Players surviving these Day 1s meet again on Day 2 which takes place during Sundays, where they'll compete for a $30,000 guarantee.
Cash Peaks is a daily turbo freeroll awarding $1,000 in prize money each day. Players are given 3,000 as starting stack, with blinds increasing every three minutes. Win this freeroll and take the largest slice of the $1K guarantee!
Likewise, Blast Heights also runs daily, awarding 200 free tickets to the BLAST jackpot sit & go tournaments running on 888poker, which normally cost $5. Win your ticket for a chance to capture $1,000,000!
Important Reminders
The freeroll tickets are valid for 3 days after winning them. The number of participants in the $30K 888Summit freeroll is limited to just 3,000 weekly. In the KQ Cliffside Path Challenge, only hands that reach post flop will be eligible for a freeroll ticket.
888poker is among the world's leading online poker rooms, with more than 10 million registered members across the globe. Since launching in 1997, it has grown to become one of the biggest and most trusted poker brands in the world, offering a wide variety of games and tournaments, and sponsoring major live events for players worldwide.
It's also popular for running high-value promotions. Recently, it ran the Galaxy of Freerolls, awarding $500,000 for free via a series of freerolls.