888poker Ambassador Vivian Saliba Shares Tips For Winning Freeroll Tournaments
888poker's Millions Superstorm has got off to a great start on September 10, and so far, over $670,000 in prize money have been paid out. It features a mouth-watering $8 million guarantee, spread out across 460 events that will run through to October 11. It is the biggest festival in…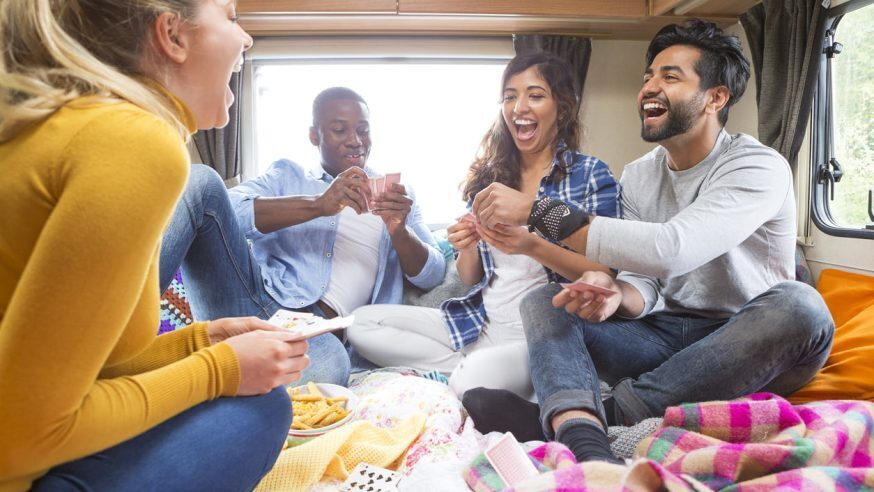 888poker's Millions Superstorm has got off to a great start on September 10, and so far, over $670,000 in prize money have been paid out. It features a mouth-watering $8 million guarantee, spread out across 460 events that will run through to October 11. It is the biggest festival in 888poker history.
Superstorm Main Event
The wide range of buy-ins cater to players of all levels, and 888poker is also offering many different ways for players to win their way into huge events without risking a huge portion of their bankroll. The $320 Superstorm Main Event, for example, has a number of satellites running, as well as freerolls giving players the opportunity to take a shot at the $1 million prize pool for free!
Each day, the online platform is handing out freeroll tickets in multiple ways. Players can earn tickets simply by playing tournaments, winning a hand with queen-jack in cash games, betting on sport and casino, or by playing the daily spinner. The online poker sphere is a highly competitive space to be in, which is why players must make the best out of every chance being given to them if they want to be successful.
Winning Big For Free              
Freerolls provide a good opportunity for players to enter into flagship events without spending a penny. But because of this nature, a lot of players don't take the game seriously as they realize they will lose nothing if they eventually bust out of the tournament. This mindset needs to change, according to 888poker Ambassador Vivian Saliba.
Game selection is key to poker success, that's why players should always go for the smartest and most profitable decisions. Choosing the right games is an important first step.
Freerolls are a good idea especially for those with limited bankroll. Saliba said freeroll tournaments allow players to build or even boost their bankroll without any investment, but they also require a different strategy and approach. If you want to win your way into the Superstorm Main Event via freeroll tournaments at 888poker, these three tips from Saliba will come in handy:
Play Tight
While some of your freeroll opponents might adopt an unconventional approach to playing the tournament which ultimately leads to them running out of chips, you don't always have to follow that pattern. You shouldn't be lax. Give your A-game, bet big when you feel you have a superior hand, and avoid frequent bluffing. Asses your cards and do not just make a move without considering your position and your other opponents in the hand.
Take the Tournament Seriously
 Despite the fact that you won't lose anything if you eventually exit the game, just do your best and never waste your chances. If you're in it just for fun, chances are, you'd be willing to lose the game. Stick to your goal. Remember, you want to earn a spot to the Superstorm Main Event, so better give it your best shot.
Take Risks
To be a successful poker player, you must be willing to take risks. Same goes when playing in freeroll tournaments. While you need to play tight, don't be afraid to take risks once in a while. The goal is to carry a significant stack with you through to the end. The prizes increase as you move to the final stages.
Saliba said freerolls is especially great for new players as they give them the chance to obtain valuable experience without spending anything. 888poker is among online poker sites offering different freeroll tournaments so it's a great place to start your poker career.
Saliba's Achievements As Poker Pro
Vivian Saliba is among the world's most popular and successful female poker pros, with nearly $600,000 in total live earnings. Her biggest cash came in 2019 when she finished fourth in the $888 NLH Crazy Eights event during the 50th World Series of Poker where she won $308,888.