Inaugural Bracelets and a Lonely Winner Highlight 2022 World Series of Poker Thus Far
Women in Poker There is always talk of women in poker. How can the game be more welcoming to women? What do women experience at the tables? When will the number of women in tournament poker ever rise? Katie Kopp would like a word about that. The poker dealer hails…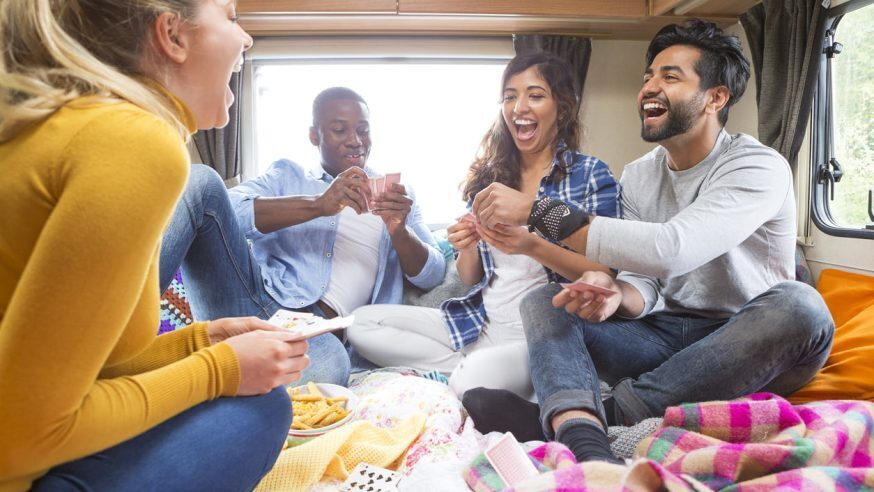 Women in Poker
There is always talk of women in poker. How can the game be more welcoming to women? What do women experience at the tables? When will the number of women in tournament poker ever rise?
Katie Kopp would like a word about that.
The poker dealer hails from Cleveland, Ohio. Kopp started dealing poker at Horseshoe Cleveland almost a decade ago and now travels to deal and play when she can. Most of her dealing happens at the Seminole Hard Rock Casino in Hollywood, Florida. She and her mother travel there four times each year to deal major series.
Kopp is no newcomer to playing the cards either, though. She has a number of tournament cashes on her record, not the least of which was a third-place finish at the 2018 WSOP in the Casino Employees Event. When she made the final table this year, it was familiar territory for her, though she didn't want another third-place finish. She wanted that win and the gold.
In the end, she got it. Katie Kopp won the bracelet, the $65,168 in cash, and the ability to celebrate with her mother, who also happens to be her best friend and railbird.
Really cool to see the first winner in a new chapter of the @WSOP be a women, especially in an event near and dear to my heart!

Katie Kopp, a long-time dealer from Cleveland, topped 832 entries to win #2022WSOP Event 1: $500 Casino Employees for $65,168.https://t.co/HetK6803w0 pic.twitter.com/cluoqfvL6U

— Chad Holloway (@ChadAHolloway) June 2, 2022
The first winner of the 2022 WSOP was a woman.
Even better, Kopp continued to crush in the days after her win. She immediately played other tournaments around Las Vegas and made the final table of the $200 NLHE event at the Golden Nugget. She finished third for $17,885.
Three Fourths
The next three winners at the 2022 WSOP had something unique in common. Each one received his fourth gold bracelet. While it's not a super exclusive club, it is still an honor to have earned four in one's poker career.
There are now 35 poker players who have earned four bracelets each, and the newest members are:
David Peters, who won Event 2 ($100K buy-in NLHE High Roller Bounty) for $1,166,810
Scott Seiver, who won Event 3 ($2,500 buy-in NLHE Freezeout) for $320,059
Brad Ruben, who won Event 4 ($1,500 buy-in Dealers Choice 6-Handed) for $126,288
Housewarming Success
Event 5 of the WSOP was the big one, the Housewarming, the one set up to bring everyone in to the new home of the WSOP at Bally's and Paris. They set it with a low $500 buy-in and a big $5M guarantee. Of course, there were reentries allowed and four starting flights.
The final numbers were massive. There were 20,080 entries in total, far more than the 12,973 entries in the 2021 Reunion tournament of the same caliber. And the prize pool this year soared far beyond the guarantee to $8,435,280.
More than 3,000 players cashed in the tournament, but it was Henry Acain who outlasted all others. He told PokerNews that he focused on cash games in the past but used a little "poker god" luck along the way to this win. "It's like my dream come true," he said.
It was a wild ending to @WSOP Event #5: $500 The Housewarming NLH.

On the final hand, Henry Acain moved all in holding ace-three and was called by Jared Kingery holding pocket aces.

The runout brought four clubs and with that, Acain made a flush to lock up $700K and the title. pic.twitter.com/3Zq4NLHWDi

— PokerGO News (@PokerGOnews) June 8, 2022
Finally Bracelets
There were several winners thus far in the 2022 WSOP who were "due." Of course, no one exactly deserves a WSOP bracelet, but there are some players who one might think should have one. And they do now.
Let's take Dan Smith. He has more than $38M in live tournament earnings alone. Add in some millions for online winnings. He has High Roller event titles by the dozen. There are titles from the World Poker Tour and European Poker Tour, among many others, dating back to 2008. This year, he won Event 6, the NLHE Heads-Up Championship, to grab his first WSOP title.
Amnon Filippi is one of the old school players. He's been registering cashes in tournaments since 2003.The New York native has collected wins and cashes across America to the tune of $3.6M, but the WSOP bracelet remained elusive until this year. He defeated pro Matt Vengrin in Event 7 (Omaha-8) to win that piece of gold and $252,718.
Chad Eveslage has been in the game for more than a decade, but 2021 was his breakout year with more than $2.2M in live tournament earnings. That year included the WPT Seminole Hard Rock Poker Showdown High Roller win and the WPT Venetian Main Event, as well as several other big wins. He has been on the come-up, and he beat out Josh Arieh and Jake Schindler in Event 8 ($25K buy-in NLHE High Roller) to win his first WSOP bracelet and $1.4M.
Then there is Alex Livingston, the Nova Scotia native who now lives in Las Vegas. He has nearly $6M in live tournament earnings to date, more than half of which came from taking third place in the 2019 WSOP Main Event for $4M.
Some redemption for that came in the form of a win in this year's WSOP. He won the Seven-Card Stud event for $103,282.
Interestingly, Livingston actually lost his bracelet within a few minutes of receiving it. Luckily, no foul play was involved, and the bracelet made its way back to its rightful owner.
Bracelet has been found and returned by security, thanks everyone for the retweets and help. Shoutout to my haters and trolls in the comments. And yes, I am an idiot 🐋 https://t.co/Hgso0kUSDF

— Alex Livingston (@rumnchess) June 9, 2022
Unique Stories
Other tournaments so far at the World Series of Poker have each produced uniquely interesting stories.
Event 10 was the $10K buy-in Dealers Choice 6-Handed Championship. The final table included players like Randy Ohel and Naoyo Kihara, but the final two players were Ben Diebold and Mike Gorodinsky. The two players are not only friends but Gorodinsky had been helping Diebold improve his mixed game skills. When Diebold one, Gorodinsky was happy for his friend.
2nd to Ben in the DC. He's an animal, very deserving of the win. Great start to the summer, if you're gonna lose HU always nice when a buddy takes it down 🤙

— Mike Gorodinsky (@gordoMG) June 8, 2022
Event 11 was a two-day $600 buy-in NLHE Deepstack. The fast structure created an exciting final table with two women in the mix, Nicole Limo Greene ended up finishing fourth for $116K.
But it all came down to Raj Vohra, who had once been a tennis pro but has played poker for 15 years. However, he had taken an extended break from live poker due to the pandemic. This tournament was supposed to be the one that made him comfortable playing live poker again. It did. He said winning the bracelet was the best moment of his life.
In Event 13, Michael Moncek decided to play because he wanted the poker action. He had a few WSOP Circuit rings on his prize shelf, but he wanted a bracelet. He jumped into this Limit Hold'em event…but he had no experience with the Limit part. So, he did his best, and his best was worth $145,856 and a bracelet.
Lonely Victory
One event stood out from the rest, but not for a good reason.
Event 12 was a huge $50K buy-in tournament, a No Limit Hold'em High Roller. There were 101 entries, sending the prize pool upwards of $4.8M. The final table was a who's who of poker, including Dario Sammartino of Italy, Punnat Punsri of Thailand, and US players like Shannon Shorr and Andrew Lichtenberger. The one who won it was Jake Schindler.
It was his first WSOP gold bracelet. Though he has more than $35M in live tournament earnings to his credit thus far, this was his first piece of WSOP hardware. And it came with $1.3M. It should've been a celebration, at least something worthy of a high-five with friends or a celebratory beer afterward.
Why?
Schindler's name recently entered some discussions with regard to cheating allegations. Several people hinted that Schindler had secrets, but he refused to address those allegations. Instead, he chose to continue his poker career as if nothing was happening. So, he played, he won, he took a winner photo, and he walked away quietly.
He declined a winner interview.
We may never know what he was thinking or how he felt, but he cared enough about that bracelet to win it in complete solitude and without any support. It's sad but weirdly appropriate. And the picture by PokerNews photographer Alec Rome says it all.
— Alec Rome (@RomeForReal) June 9, 2022
Featured Image Credit: PokerGO