2020 WCOOP Gives Online Poker Players A Crack At $80 Million In September
The influx of major online poker festivals during the COVID-19 lockdown has given poker players access to millions of dollars in prize money. We now have another massive tournament series has just got underway, this time courtesy of PokerStars. Running from August 30 – September 23, the 2020 World…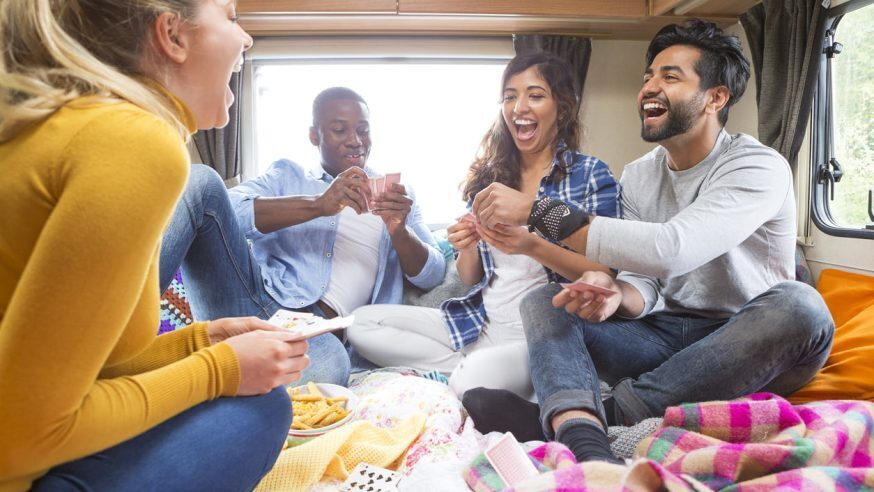 The influx of major online poker festivals during the COVID-19 lockdown has given poker players access to millions of dollars in prize money. We now have another massive tournament series has just got underway, this time courtesy of PokerStars.
Running from August 30 – September 23, the 2020 World Championship of Online Poker (WCOOP) has a whopping $80 million in guaranteed prize money, making this year's festival the largest ever  edition WCOOP started back in 2002.
WCOOP 2020 features 75 events, each coming in three buy-in levels: Low, Medium, and High. This means the entire schedule is made up of a total of 225 events, offering something for all players regardless of their bankroll. PokerStars has definitely upped the ante this year, with the numbers exceeding last year's record of 192 events and $75 million in guaranteed prize pool.
The timing couldn't be better for the largest online poker site, as players are now slowly transitioning to the virtual felts for high-value action, with the live poker scene still essentially closed due to the COVID-19.
If you're planning to take part in the 2020 WCOOP, here are some of the key details that will guide you on what events to play and how you can make the most out of your time throughout the competition.
Main Highlights
The 2020 WCOOP schedule features a wide range of events, but you might want to take a shot at the largest-guaranteed tournaments. There are 23 of them offering at least seven-figure prize pools, which makes it quite difficult for you to choose which ones to enter. We're making the task easier for you by listing the key events that we think have the highest value and could give you that one big win you've been aiming for.
Let's start with the 2020 WCOOP Main Event.  There's not just one, but six Main Events running throughout the festival. The first three are for No-Limit Hold'em lovers, while the other three are for the Pot-Limit Omaha specialists.
The Main Event for each format still comes in three buy-in levels: for NLHE, players can choose from entry fees of $55, $530, and $5,200; for PLO, players can take part for buy-ins of $109, $1,050, and $10,300. All of the six Main Events kick off on September 20.
The NLHE Main Events offer guarantees of $1.25 million (Low), $2 million (Medium), and a mouth-watering $10 million (High)!
For the PLO format, players the guaranteed prize pool starts at $300,000, all the way up to $1.25 million.
If the actual buy-ins are still too large for you, you can win your way into the events via satellites.
Another exciting event to add to your 2020 WCOOP schedule is the $25,000 buy-in Super High Roller, the festival's biggest buy-in event.
This is your chance to compete with the top-rated high-stakes pros and best poker players in the world, and who knows, this event might just become your stepping stone in joining their league.
No need to worry if you just can't afford the entry fee ass definitely, there will be satellites running, with details to follow.
Phased Tournaments 
The WCOOP festival also includes phase tournaments which also offers exceptional value to players. Each day, PokerStars will run multiple phase 1s to each buy-in tier. This is another alternative to win a share of more than $3 million in prize money!
Leaderboards  
The flow of prizes continues with the WCOOP leaderboards. There are four of them running throughout the series — one for each buy-in level, and then an overall Player of the Series race. A total of $100,000 in additional cash prizes are up for grabs from these leaderboards, so do your best to finish at the top! The Low, Medium and High leaderboards will give away between $150 to $12,500, with the overall champion walking away with a huge $25,000 payout!
PokerStars is also running a $1.5 Million WCOOP Sweepstakes, where players get the chance to win a free seat to the Main Event. Add to that a host of WCOOP Spins which also offer WCOOP tickets worth as high as $5,200!