2018 WSOP Winner John Cynn To Focus On Travel And High Stake Events
John Cynn was deep into the World Series of Poker (WSOP) Main Event in 2016 when he made a couple of mistakes which resulted in him getting knocked out in 11th place. The Indiana University grad and ex-IT consultant still walked away with $650,000 but he wasn't satisfied with…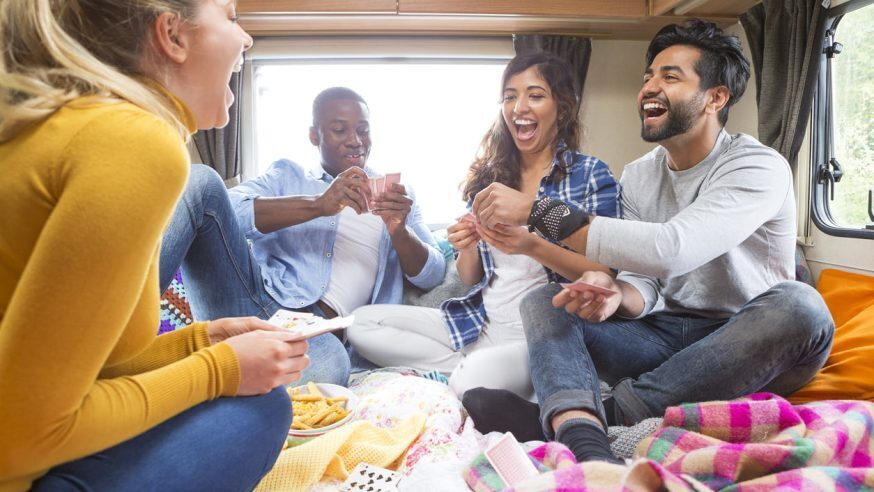 John Cynn was deep into the World Series of Poker (WSOP) Main Event in 2016 when he made a couple of mistakes which resulted in him getting knocked out in 11th place. The Indiana University grad and ex-IT consultant still walked away with $650,000 but he wasn't satisfied with his performance. He went away and put in both the time and effort to improve his game and came back in 2018 to go all the way and win the WSOP Main Event for a whopping $8.8 million along with his first WSOP gold bracelet.
The 33 year old poker pro has now accumulated more than $9.7 million in career prize money and is looking to build his bankroll and become one of the top poker pros in the world.
Cynn's Poker History
There's a not a lot of information on Cynn as he has kept a rather low profile. However, the poker pro recently opened up and shared how he started playing poker. He took a fancy for the game back in high school and readily admits that he was not a good player in his first few years. He met a friend in college who taught him quite a bit about the game and his confidence level grew. After getting laid off from his job, Cynn decided to try to make a living by playing poker.
How He Started As A Pro
Prior to his appearances at the WSOP, Cynn started to play in private games involving medium and high stakes but he became dissatisfied when he realized that he was ending up losing more money than he won. He said that poor decisions contributed to him losing a chunk of his bankroll but in the end credits those experiences to a great learning curve that has helped him become the poker player that he is today.
What He Learned From Run In 2016
One of those learning experiences that greatly benefited him was him finishing just out of the top 10 at the 2016 WSOP Main Event. Cynn said that his biggest take away from the 2016 WSOP was that he was able to focus for an extended period of time and gave him the confidence that he could do better at the 2018 WSOP Main Event. While the poker pro admits that luck did play a factor in his $8.8 million win, he also said that he made an effort to play more hands and methodically picked his spots.
There are not a lot of players who can show up to the WSOP Main Event and do better for themselves. Cynn knew this and was a little skeptical going into the 2018 Main Event which caused him to tell his friends that he might end up finishing in 12th place. He did not let the pressure get to him and felt rather calm at the final table which allowed him to make great decisions and eliminate some of the best poker players in the world.
Cynn's Plans For The Future
Cynn said that he plans to keep playing poker and will focus on high stake events as the action is a lot more exciting and the payouts are obviously a lot bigger. He also wants to travel around the world as he had originally planned before he won his massive prize. He said that there are a couple of cool projects that he is currently working on but did not divulge what those projects were about.
Lessons To Be Learned From 2018 Win
Cynn says that he hasn't found the time yet to watch the full WSOP Main Event but that is something that he intends to do. He believes that there are a lot of lessons to be learned as he knows he made quite a few mistakes at the Final Table and wants to re-watch the footage to improve his poker strategy and mental prowess.
The poker pro has been playing at the Ivey Room and Poker After Dark where he has done reasonably well for himself. One of the things that the 2018 WSOP Main Event champion wants to do is use his platform to help people outside the poker world and be an ambassador for the game.