MGM Springfield Relying On GameSense To Address Concerns Of Problem Gambling
The global casino industry makes billions of dollars each year and casino operators are willing to pump in billions of dollars to develop mega casino resorts as they have the assurance that their investment will bring in long term dividends. However the majority of casino resort proposals meeting with…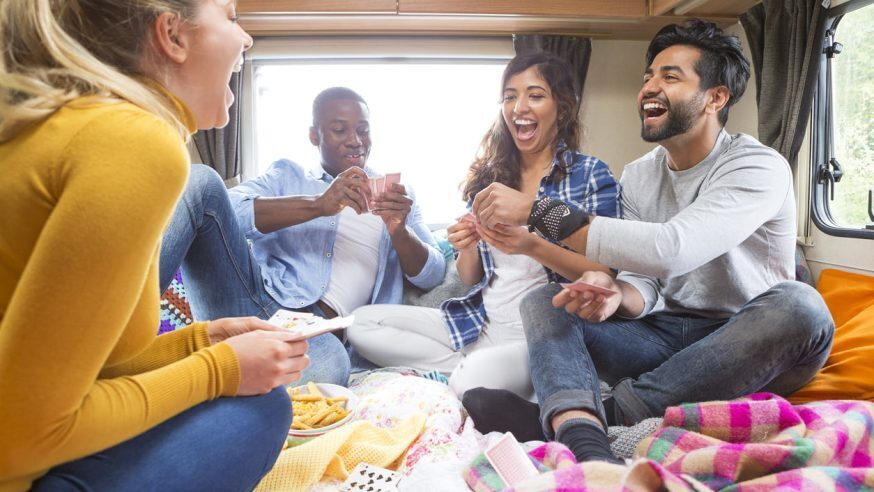 The global casino industry makes billions of dollars each year and casino operators are willing to pump in billions of dollars to develop mega casino resorts as they have the assurance that their investment will bring in long term dividends.
However the majority of casino resort proposals meeting with some sort of opposition or the other and one of the main factors cited by gambling opponents is the issues of problem gambling. According to studies, when a new casino opens for business there is an increase in the number of people that become addicted to gambling.
MGM International Calls On GameSense
MGM International is one of the major casino operators in the United States and has a strong presence in key markets including Macau. The casino operator is also vying for a coveted gaming license in Japan. MGM Resorts opened its $950 million MGM Springfield casino resort in Massachusetts on Friday and they are relying heavily on GameSense to address all issues concerning problem gambling.
MGM Resorts had earlier announced that they had partnered with GameSense and will use the program across all of their properties. MGM Resorts became the first company in North America to sign on. The GameSense program is expected to satisfy state regulations that require casino operators to make space available onsite that allows an independent entity to proactively stem the tide of problem gambling. The state's gaming commission was tasked with finding the most effective program and they chose GameSense.
What Is GameSense?
GameSense was created by Canada's British Columbia Lottery Corporation (BCLC) in 2009. This is a unique program that focuses on responsible gambling. Jim Lightbody is BCLC's President and CEO and he believes that it is the corporation's duty to provide effective responsible gaming platforms that offer problem gamblers support, leads to harm reduction and makes the entire gaming industry stronger.
GameSense encourages those that gamble to take on attitudes and behaviors that will reduce the chances of developing gambling problems. Setting and adhering to time and monetary gambling limits as well as being transparent with friends, family, and oneself with respect to their gambling habits.
What Do GameSense Advisors Do?
GameSense advisors that can be accessed in Massachusetts' casinos aren't supposed to be counselors. Rather, they are supposed to be friendly people that have the ability to understand those who are in a gambling setting. They are to be "empathetic and nonjudgmental" people that others can feel comfortable talking to.
One of the goals is to make gamblers understand how the odds are stacked against them. If gamblers can realize this then they are more likely to view gambling as entertainment as opposed to a way to make money.
International Recognition
GameSense has garnered a lot of recognition in the international community. It was named the World Lottery Association's Best Overall Responsible Gambling Program in 2010 and it received the National Council on Problem Gambling's Social Responsibility Award in 2015.
The agreement commits MGM to $1 million over a five -year period to help fund research that will be done by BCLC, MGM, and the University of Nevada's International Gaming Institute. UNLV will consult with a group of international experts on the subject of responsible gaming and they will also work alongside the University of British Columbia's Center for Gaming Research.
MGM Springfield Rolls Out GameSense Program
When legislators in Massachusetts went about developing gaming regulations for the casion industry, problem gambling was given a lot of attention. MGM Springfield will have to fully comply with these gaming regulations in order not to breach any problem gambling regulations.  The casino has not held anything back in preparing and training its staff to counsel gamblers who are showing signs of problem gambling.
Mark Vander Linden who heads the responsible gaming division under the Massachusetts Gaming Commission (MGC) says that misunderstandings can often arise in terms of what constitutes gambling and how one should gamble.
In a statement, Linden said "If you feel like you have a strategy that can beat the house, with those types of myths in mind, it can lead to problems down the road. What we want to do is provide information so that they can make an informed choice about when to gamble, when to stop and when to walk away."
MGM Springfield and the MGC will be in a better position after 12 months to see how successful GameSense has been in addressing problem gambling issues.