How to Buy Crypto (Storing, Depositing, and Withdrawing)
How to Buy Crypto
Cryptocurrency is becoming more and more popular, both as a form of investment and as a form of currency. As a result, we see an increasing number of businesses accepting crypto as payment, particularly online casinos. Whether you're looking to buy crypto to fund your casino account or if you're looking to purchase it as an investment, you're going to need to learn how to buy it.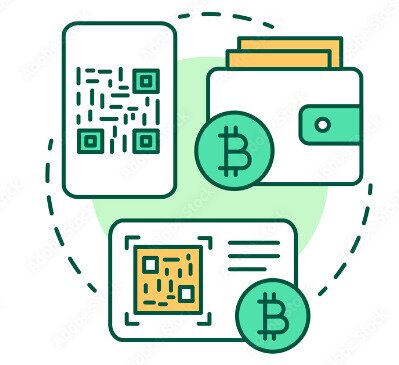 How Easy Is It to Buy Cryptocurrency?
Luckily, buying crypto is easy to do, though there are a few steps you need to take that may be a little daunting if you're not tech savvy. However, we're here to guide you through each step you need to take, from setting up your own wallet, creating an account on an exchange, to making your first cryptocurrency purchase.
There are several methods you can choose when making a cryptocurrency purchase, although, in this guide, we will focus on the easiest ones.
Methods of Buying Cryptocurrency
An exchange is a dedicated site that allows you to trade fiat currencies for cryptocurrencies. They're available all over the world and are easy to sign up for and start trading.

These machines allow you to convert cash into bitcoin. You need to have a personal wallet set up to use it.

Some e-wallets, such as PayPal, allow you to make cryptocurrency purchases with your wallet balance. However, this is not available in all countries, and some e-wallets do not let you withdraw your crypto.

In-Person Transaction

EXPAND

here are sites dedicated to connecting people IRL to make cryptocurrency trades. However, there are obvious risks with meeting someone you don't know to complete a transaction, particularly if it's for large amounts of money.

In-Wallet Transaction

EXPAND

Some crypto wallets like Metamask allow you to make crypto purchases. These are automatically deposited into your wallet when the transaction is complete, though the fees can be pretty high.
What is the Best Way to Buy Cryptocurrency?
The best way to buy cryptocurrency will depend on what you're looking to do. If you want a quick and easy way to convert fiat currency to crypto, your best bet is to use an exchange or make an in-wallet purchase. These may come with higher fees, but they're available 24 hours a day, 7 days a week.
If you want to keep your cryptocurrency purchases private, your best option is to use a Bitcoin ATM. These machines require no user verification or KYC; anyone can come up, insert cash, and receive their Bitcoin. Another option for private transactions is to do a peer-to-peer crypto transaction. Many sites are available to facilitate these transactions, and you only have to pay the crypto transaction fees. However, there are risks when making trades with people you don't know, so always exercise caution.
For their convenience and accessibility, we recommend using crypto exchanges to purchase your cryptocurrency. It's what they were built to do, and they offer safety and security as well as convenience.
Cryptocurrency Fees
You'll have to get used to the fees when making crypto purchases. There are fees whenever you make a transaction, fees for depositing to exchanges, fees for withdrawing from exchanges, fees for using Bitcoin ATMs – it will seem like all you're doing is paying fees.
This is why shopping around is essential when looking for a place to buy your cryptocurrency. Different exchanges will have different policies when it comes to fees. For example, some won't charge for deposits; some won't charge for withdrawals, etc. A good rule of thumb is the more convenient your purchasing is, the higher the fees. However, some exchanges offer very low fees while being secure and convenient places to buy crypto. To learn more about the best exchanges, check out our article on the best crypto exchanges.
Guide to Buying From an Exchange
Buying crypto from an exchange is one of the most convenient ways to make a cryptocurrency purchase. While the process may differ slightly from one exchange to another, they all follow the same broad strokes, so we've created a guide to help you make your first cryptocurrency purchase.
Choose Your Exchange – The first thing you'll need to do is choose the crypto exchange you will use to make your purchase. Each offers different fees, security, and additional features such as staking, so do your research before you make your decision.
Create Your Account – Once you've chosen your exchange, you'll need to create your account. It's very similar to signing up to an online casino site. You'll be asked routine questions like your name, age, and address. However, it's important to note that not all exchanges offer services to every country, so check availability in your area before you sign up.
Verify Your Identity – After creating your account, you'll need to complete a KYC check. This usually requires sending proof of ID (such as a passport, driving license, etc.) and proof of address (utility bill, tax document, bank document, etc.). While this may seem inconvenient, most regulated exchanges are lawfully required to carry out these checks, so it's a good sign if they're asking you to do it.
Deposit Fiat – The most common ways you can deposit fiat currency to your exchange are by a credit/debit card or bank transfer. Card payments will often have higher fees and lower limits, but they are more convenient for smaller transactions.
Purchase Cryptocurrency – Once you've deposited your fiat currency, you can head to the "market" section of your exchange. Here you can choose your currency pairing (USD/BTC, USD/ETH, etc.) and choose how much you want to buy. If you're a beginner, it's best to choose the market buy option, as that immediately makes the purchase at market price. It's important to be aware of fees when selecting a purchasing amount, as you must factor that in.
It's as easy as that! You've just made your first cryptocurrency purchase! But now you have your cryptocurrency, what should you do with it?
Where To Store Your Cryptocurrency
People say never to leave your crypto on an exchange. The reason for this is that you do not have access to the private keys of your exchange wallet, which means you're not in control of your coins; it's the exchange that has access to these private keys. So while this makes it convenient to use their site for trading, it's not a good place to hold your crypto long-term.
If the exchange is hacked, hackers would be able to access the private keys of your account and can wipe you out. Even if the exchange isn't hacked, an exchange can decide to freeze all withdrawals if it's facing financial issues, and there would be no way for you to access your cryptocurrency.
The best thing to do is to create a personal wallet where you can store your cryptocurrency. With a personal wallet, you're fully in control of your private keys, which means you have complete control over your cryptocurrency. This is the best option if you're holding your crypto as a long-term investment.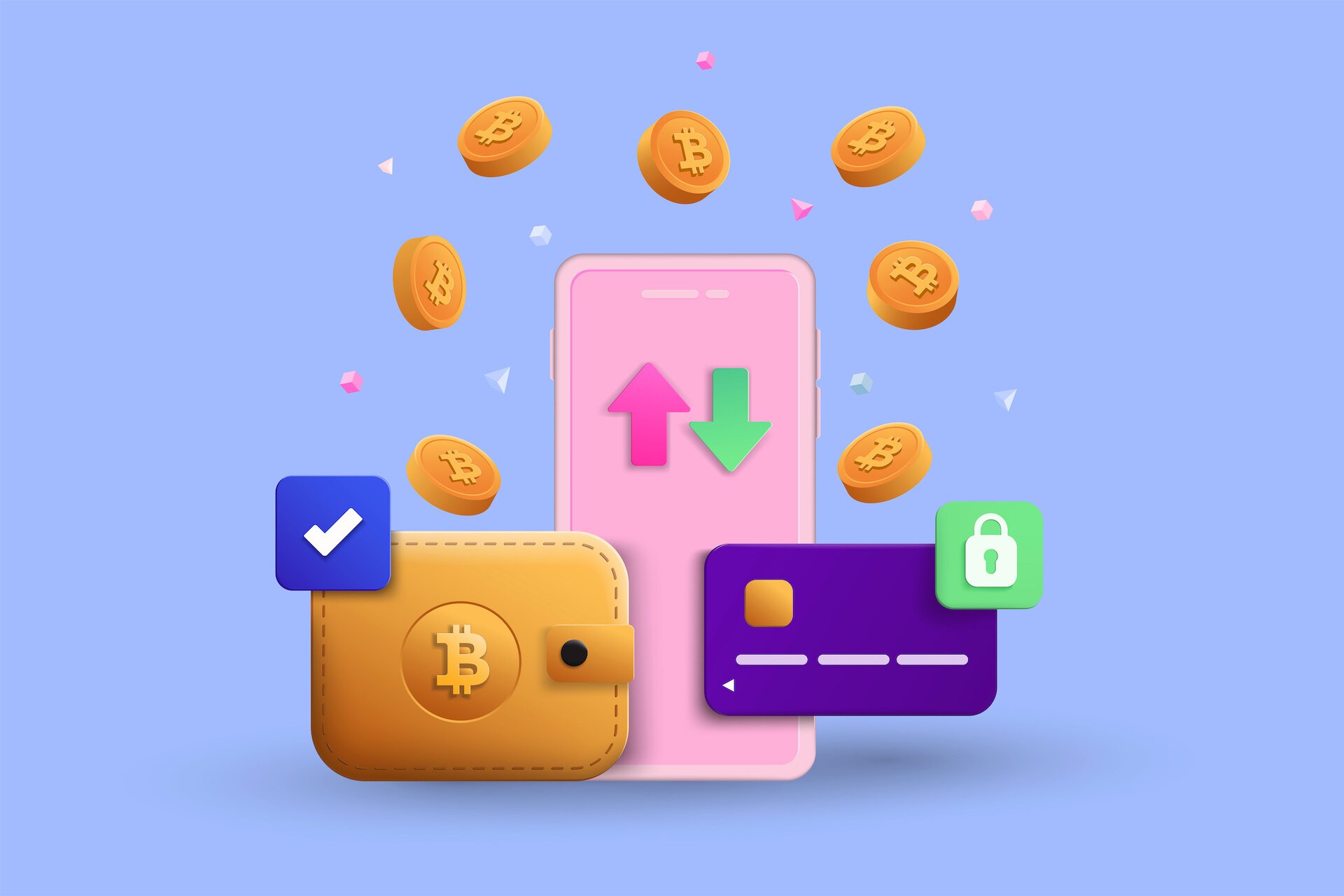 However, if you're looking to trade in the crypto markets, leaving a small amount of crypto on the exchange makes sense. This will allow you to trade easily without constantly incurring deposit and withdrawal fees every time you want to make a trade. In addition, by having a trading budget and keeping most of your crypto in a personal wallet, you limit your exposure to the exchange while making it easy to trade.
How To Sell Your Cryptocurrency
When it comes time to sell your cryptocurrency, it's just as easy as buying it – if not more so! First, if your cryptocurrency is already on the exchange, you find the currency pairing that fits yours and the fiat currency you want to receive. Then, once you've found it, input the amount of cryptocurrency you'd like to sell. Again, it's much simpler to use the market sell option if you're a beginner, as it will immediately sell your crypto at the current market price.
If your crypto isn't already on the exchange, you'll have to transfer it across. Make sure to triple-check the address you're sending your crypto to, as there is no recourse if you send it to the wrong address. It's best practice to send a small transaction first to ensure you have the correct address before sending the total amount.
Once you've received your fiat currency, you can withdraw it using the banking method you used to make your deposit. Be aware of any withdrawal fees/limits that apply to your chosen banking method.
One important thing to note when selling your cryptocurrency is the tax implications. Many governments view crypto the same way they view the stock market. You'll be subject to capital gains tax once you've sold your crypto. Keep track of any profits or losses so you can report them to your local tax authority and check the crypto tax regulations in your area.
Summary
While it may seem a little complicated initially, buying, storing, and selling cryptocurrency is simple. If you're using a convenient method such as a crypto exchange, you can have your account created and verified and your crypto purchased within a few minutes. Once you've made your first crypto purchase, you can use it in any number of ways, from depositing to a crypto casino site to buying some Tesla merch!
How to Buy Crypto FAQs
Yes, you are legally able to buy crypto in North America. Many exchanges and crypto wallets will facilitate these transactions, as well as several Bitcoin ATMs dotted around the continent.
There are currently no laws regarding the sale of cryptocurrency. However, it's essential to be aware of the tax regulations in your area, as some governments class crypto sales as capital gains and, as such, are subject to taxes.
Absolutely. The majority of "alt-coins" only trade with other cryptocurrencies. Once you've made your first purchase, you can use that cryptocurrency to trade for several other crypto coins.
There are no laws against buying cryptocurrency. However, there are some legal grey areas about initial coin offerings and asset funds, so it's best to check the local government guidelines in your area.
The best way to buy cryptocurrency will depend on your exact needs. The most convenient way of buying crypto is through an exchange or an in-wallet purchase. A Bitcoin ATM will allow you to purchase crypto with cash if that's what you want to use rather than money from your credit card/bank account.
The cheapest method of buying cryptocurrency is through a peer-to-peer transaction, as long as you can find someone willing to sell at the market price. Failing that, crypto exchanges are often the cheapest method of buying crypto, though some will have much higher fees than others.